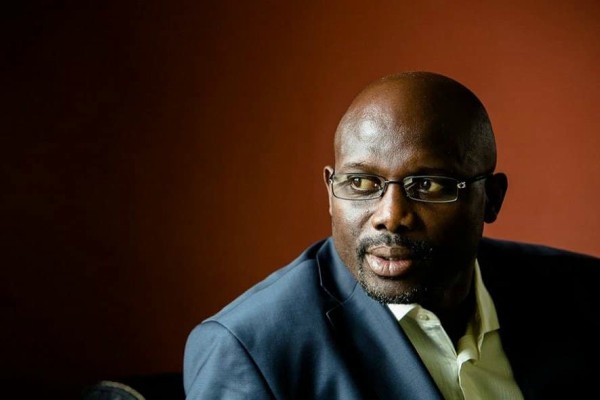 Liberia's newly sworn-in president, George Weah, is taking a 25% pay cut to his salary and benefits. He explained in a statewide address on Monday that, "in view of the very rapidly deteriorating situation of the economy, I am informing you today, with immediate effect, that I will reduce my salary and benefits by 25%".
He is diverting the funds from his salary to a development fund.
 "Our economy is broken; our government is broke. Our currency is in free fall; inflation is rising," Weah said. "Unemployment is at an unprecedented high and our foreign reserves are at an all-time low," Weah continued.
The President of Liberia earns about $100,000 yearly, meaning Weah will relinquish about $25,000. But Weah is not the first African president to take an axe to his pockets in the name of public service.
Here are 5 others who did so before him.
Muhammadu Buhari
Nigerian president, Muhammadu Buhari, took a 50% pay cut when he assumed office in 2015.
The former military ruler is known to be especially austere, having little personal wealth. The presidential salary in Nigeria is about $70,000, including allowances.
John Magufuli
Tanzanian president John Magufuli announced last year that he slashed his monthly salary to $4,000 a month in an effort to tackle state expenditure.
Fondly nicknamed "the Bulldozer", Reuters reports that he is one of the lowest paid African heads of state.
He has similarly cut the salaries of other public officials and civil servants.
Uhuru Kenyatta
Kenyan president Uhuru Kenyatta announced a 20% pay trim to his salary in 2014 in a public showdown to address the government's ballooned public sector wage bill. He cut his minister's salaries by 10% and urged all MPs to take a pay cut as well.
"We need to deal with this monster if we are to develop this nation otherwise sooner or later we will become a nation that only collects taxes to pay ourselves," President Kenyatta said.
Kenya's politicians are among the highest paid on the continent. The president receives a $14,000-a-month basic salary ($168,000 annually), now $11,000 effective the pay cut.
Abdel Fattah al-Sisi
Egyptian president Abdel Fattah al-Sisi pledged to give up half his salary – and property – in 2014 when the country's economy retracted after the upheaval of the Arab Spring.
"There must be real sacrifices from every Egyptian man and woman. I take the maximum salary of 42,000 Egyptian pounds ($5,200 a month, or $62,000 annually at current rates) and no one will take more than the maximum. I am going to do two things: I am not going to take half of this sum and my property, even what I inherited from my father, I will give up half for the sake of our country," Sisi declared.
Joyce Banda
Malawi's ex-president Joyce Banda also declared a 30% pay cut in 2012, in what she said was meant to "lead from the front" following an austerity measure during the country's battered economy.
Her salary at the time was about $60,000 a year, a figure she said was already "very low".
Her successor, Peter Mutharika, reverted to a normal pay last year.
By face2faceAfrica, Africa.com