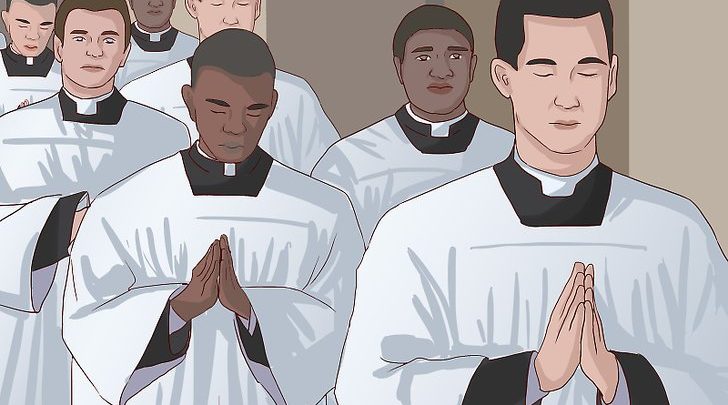 The Diocese of Des Moines suspended a visiting priest from Ghana on Wednesday following allegations of "issues related to unwelcome advances toward an adult female."
Father Francis Aning Amoah, a priest of the Diocese of Konongo-Mampong of Ghana, was suspended indefinitely after Bishop Richard Pates heard the allegations of "serious violation of boundary issues" Wednesday afternoon, according to a press release from the diocese Thursday. Pates also notified law enforcement of the allegations.
Aning Amoah has ministered in the Diocese of Des Moines since December 2017. He "has been pastor of Sacred Heart Parish, Chariton, St. Brendan Parish, Leon, and St. Francis Parish, Leon since July 12, 2018," the church said. He was also an "associate pastor of St. Thomas Aquinas Parish, Indianola and Immaculate Conception Parish, St. Marys from December 2017 to June 2018," the church said.
The church will wait until law enforcement's investigation concludes before taking further action, the release said. But while suspended, "Aning Amoah may not engage in public ministry including celebrating Mass or other sacraments, nor may he go to the parish office or the parish religious education program," the diocese said.
In 2002, the Des Moines diocese hired a victim assistance advocate and ordered thousands of background checks for church workers. The Diocese of Des Moines includes 80 parishes in 23 counties in central and southwest Iowa.

"On behalf of the Diocese of Des Moines, I wish to extend my prayers and sincere apology to any person who has been victimized in matters such as this," Pates said in a statement. "I ask you to keep in your prayer all victims, the parish communities affected, and Father Francis."
Source: www.desmoinesregister.com