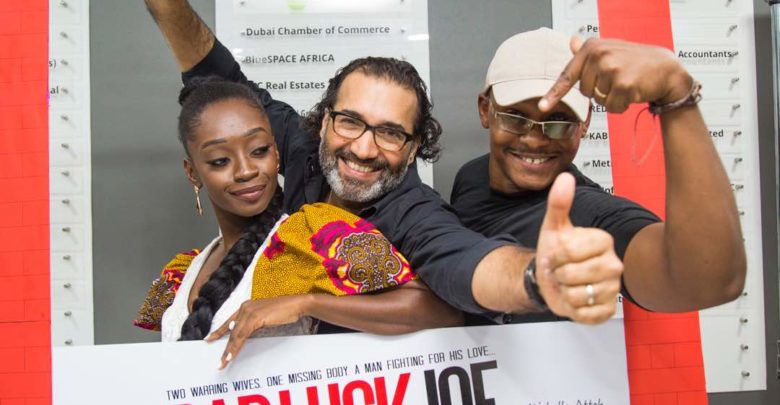 Apex Advertising & Post Production will be premiering its latest Ghanaian movie titled 'Bad Luck Joe' on October 5 at the Silverbird Cinemas in Accra.
Described as a hilarious and romantic drama, it stars Chris Attoh, Sika Osei, Michelle Attoh, Adomaa, among others. It was also written, produced and directed by Ramesh Jai.
The new movie was unveiled at a ceremony at the Airport Square in Accra on Friday and it attracted a large number of movie industry players.
'Bad Luck Joe' is the story of Joe, Abena, Zuri, Elizabeth and other everyday people who get caught up in a power play between two widows —Madam Francesca and Aunty Beatrice— who are fighting over their husband's (Patapaa) properties.
It is, indeed, a tale of greed, hatred and tolerance, b
ut above all, love ruled. It's wildly entertaining with hilarity at every turn.Chris Attoh is at his most compelling in this movie; one can't help but feel what he feels, his desperation is palpable. Sika Osei brings energy and honesty in this once in a lifetime role and delivers beyond expectations.
Acclaimed singer Adomaa makes her acting debut and acts with grace and subtleness that one would expect from a seasoned actress. And the ever young and beautiful Michelle Attoh is going to multiply her fan base with a hilarious portrayal of her character.
The new movie will be shown on October 5, 2018 at the Silverbird Cinemas in Accra.
Daily Guide