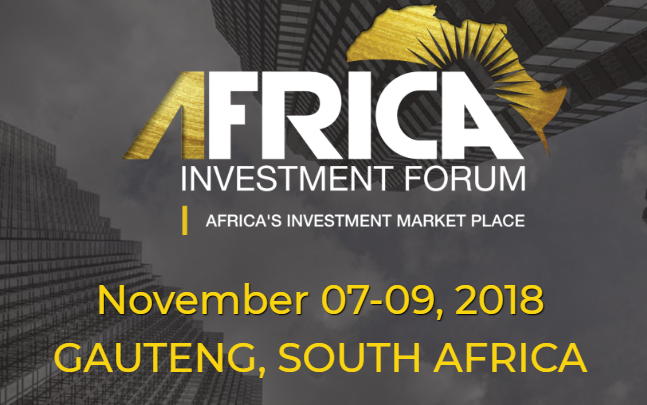 Who: The African Development Bank in collaboration with Gauteng Province and the South African Government; What: Africa Investment Forum; Where: Sandton Convention Centre, Johannesburg, South Africa; When: November 7-9, 2018
As part of concerted efforts to ensure broadcast, cable, and satellite television stations networks receive clean quality free-to-air broadcast feeds from the Africa Investment Forum, CBNC Africa, the official broadcast partner of the event, will provide real-time clean feeds via the following link: Sat yamal 402 @55 deg East. HD feeds will be available at the the Sandton Convention Centre venues and OB van
The African Development Bank's Africa Investment Forum (AIF), a game changer for financing Africa's investment needs and infrastructure development, is scheduled to take place at the Sandton Convention Centre, Johannesburg, South Africa from November 7-9, 2018.
HD feeds will be available at the the Sandton Convention Centre venues and OB van
The innovative and unprecedented investment forum is a primarily transaction-based event bringing together global and institutional investors, the private sector, multilateral development institutions, policy makers and leading government leaders, to focus on structuring deals, screening and enhancing projects, attracting co-investors, and facilitating transactions to unlock Africa's multi-billion dollar investment opportunities.

About the African Development Bank Group:
The African Development Bank Group (AfDB) (
AfDB.org
) is Africa's premier development finance institution. It comprises three distinct entities: the African Development Bank (AfDB), the African Development Fund (ADF) and the Nigeria Trust Fund (NTF). On the ground in 44 African countries with an external office in Japan, the AfDB contributes to the economic development and the social progress of its 54 regional member states. For more information: 
AfDB.org
The link contains full program information and live broadcast details. The following events will be broadcast live. All times are South Africa times:
The unbranded broadcast feeds are for news purposes only.
Media Contact:
Alkassoum Dialo
Emeka Anuforo
For more information:
#AfricaInvestmentForum