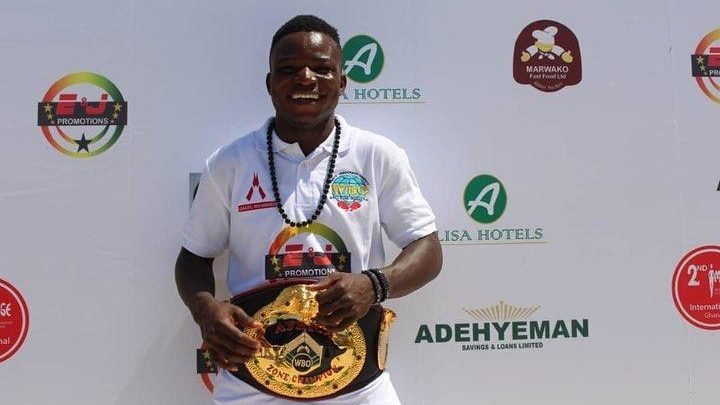 The World Boxing Organisation (WBO) Africa has decorated super bantamweight boxer, Wasiru 'Gyata Bi' Mohammed, with the WBO super bantamweight title, three weeks after he knocked out Isaac Sackey in a controversial championship fight at the Bukom Boxing Arena.
The Swiss Spirit Alisa Hotel in Accra was the venue for the coronation ceremony held last Saturday where Mohammed was decorated with the belt by Mr Samir Captan, president of WBO Africa, who said Sackey would be given the opportunity for a rematch, if he demanded it.
Sackey and Mohammed fought in a tension filled bout which ended with violence after Sackey's corner and fans invaded the ring to attack the Beninois referee Adorn Bertin who handed the challenger a TKO victory after he knocked down Sackey who struggled to get up from the canvas.
Subsequently, the WBO reviewed the bout and decided to award the title to Gyatabi.
Mr Captan who handed the title belt stressed that it was only the referee who had the authority to stop the bout as and when he deemed it fit.
He advised the new WBO?Africa champion to work on his many flaws to become a future world champion.
A co-partner of Ellis and John Promotions, Mr Ellis Quashigah, expressed his gratitude to WBO Africa and pledged that his outfit was going to make Mohammed a world champion in future.
An elated Mohammed vowed to beat Sackey again at his own backyard, if they were to meet in a rematch.
Present at the event was Lord Acquaye, treasurer of the GBA and a few journalists and fans of the new champion.
By Sammy Heywood Okine