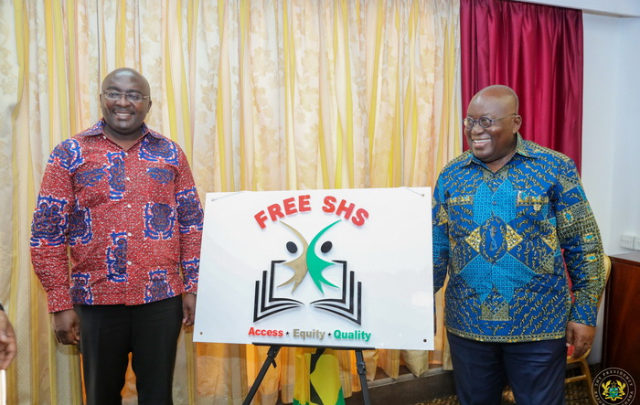 Ghana is raising $500 million in loans to help finance President Nana Akufo-Addo's pledge to provide free secondary education at public schools.
 The Ghana Education Trust Fund, also known as the GETFund and governed by the Ministry of Education, will use the financing to build new schools and upgrade facilities after admissions soared since the implementation of the policy more than a year ago, said Mark Assibey-Yeboah, chairman of the parliament's finance portfolio committee.
"The policy has increased enrollment at all educational levels, requiring that more school buildings be put up nationwide, all the way down from kindergarten to tertiary," Assibey-Yeboah said Thursday in an interview in the capital, Accra. "We know there are infrastructure challenges."
CAL Bank Ltd.
 is leading a consortium of local banks that will offer the loan at a rate of 19 percent, subject to parliamentary approval, Assibey-Yeboah said. The government will use 2.5 percentage points from value-added tax receipts to repay the loans, he said.
 Budget Increase
Ghana budgeted 9.3 billion cedis ($1.9 billion) for all levels of education in 2018, an increase of more than two-fifths since 2016, the year before Akufo-Addo and his New Patriotic Party came to power. The West African nation is in the final year of an almost $1 billion debt bailout program with the International Monetary Fund.
The finance will not add to Ghana's sovereign debt burden as the GETFund borrowings are not backed by state guarantees, said Assibey-Yeboah. As much as 40 percent of the income of the fund, which was allocated 928 million cedis this year, will be used to service the loans, he said.
The GETFund may raise a further $1 billion over the next five years to expand the building program, he said.
By Moses Mozart Dzawu, bloomberg