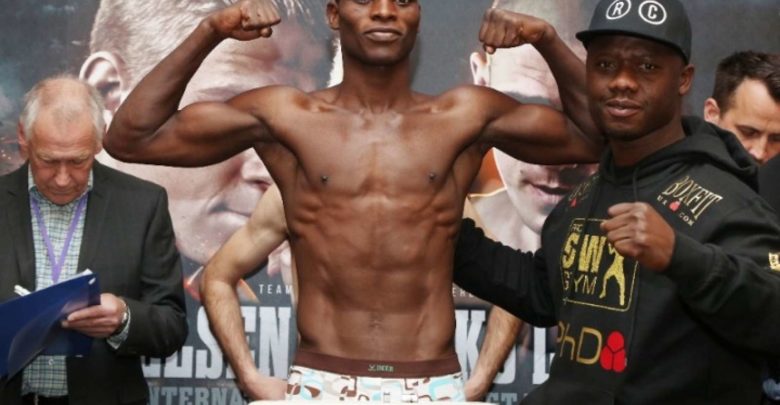 By  Frederick Marfo
Speaking to Adams Adjei of EIB in an interview, Commey who overpowered Isa Chaniev to win the International Boxing Federation [IBF] lightweight title in Frisco, Texas explained that fighting Game Boy is not one of the cards worth considering on his table:
"I wouldn't even want to fight him. Ghana needs more World titles and so there is no point fighting him for my title.
"I worked so hard for this and if he really want this [the title] he should also go through the hard way just as I did.
According to the manager of Richard Commey [Michael Amo Bediako], the two boxers are of different wavelength and as such cannot fight at the moment.
"At the moment they are on a totally different paths.

"No disrespect to Emmanuel Tagoe but he is not on the level of Richard Commey at this moment. And that's no disrespect to him whatsoever. That's just my opinion.
"He has not reached the height of Richard Commey yet, he might well do and when he does we can look at that, but at this moment in time Richard Commey is a World Champion."
Emmanuel 'Game Boy' Tagoe became the WBO Africa lightweight title on Sunday, October 21, 2018 following a unanimous decision victory over Paulus Moses at the Trust Boxing Emporium [Bukom Boxing Arena] in Accra, Ghana.