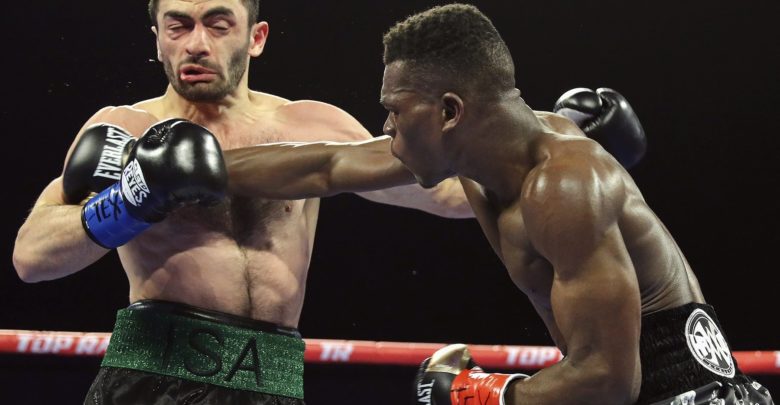 By Frederick Marfo
IBF lightweight champion [Richard Oblitey Commey] will know the extent of damage to his right knuckle today.
Commey [31] overpowered Isa Chaniev on Saturday, January 02 in the second round to win the International Boxing Federation [IBF] lightweight title in Frisco, Texas but the Ghanaian injured his right hand in the process.
According to Lou DiBella, the Ghanaian champ went to see a specialist on Tuesday, but the doctor sent him for imaging. The result of the MRI will, however, be made known to the boxer and his management this afternoon.
"Richard went to see the hand specialist [on Tuesday]. The doctor sent him for imaging, which he will have done on Wednesday, and on Thursday the doctor will review everything and give us a prognosis about whether he will be able to fight on April 12.
"My perspective is that I'm not going to play doctor. Right now, there is an issue that has to be dealt with, and on Thursday we'll know the extent of it."

This latest development has put the much awaited unification bout between Richard Commey vs. Vasily Lomachenko on April 12 at the Staples Center in limbo.
Lomachenko [12-1, nine KOs], holds the WBA and the WBO titles and his considered as the pound-for-pound king of his generation but connoisseurs of the game [boxing] believe Commey's skills, punching power & mental toughness could pose problems for the three-weight division champion.
www.delreport.com