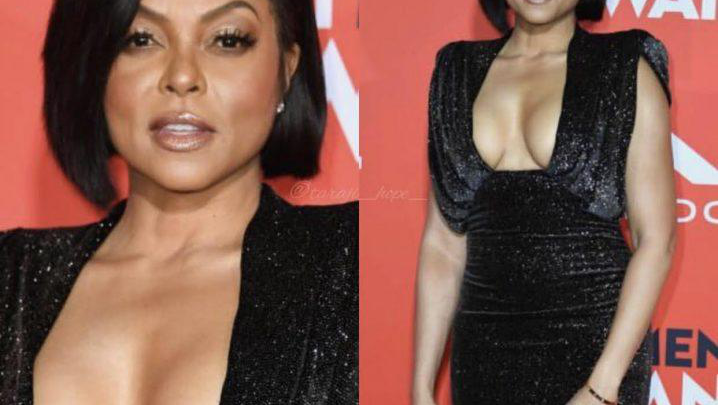 By Richmond Karikari Boateng
When it comes to celebrities and hairstyles, there is a lot to gossip about. One of the best examples of hair done right is Taraji. This famous actress is known for surprising her fans with different hairstyles, once she walks on the red carpet. You can see her wearing a smooth ponytail, a classic bob that happens to be one of her favorites, and even rocking the naturally curly hair. You probably ask what is the secret behind this. In this post, we talk more about this!
Taraji P. Henson never fails to surprise us with her gorgeous look when she appears in the public. On the premiere of her new movie "What Men Want", she appeared wearing a shimmery black gown with a deep V neckline. The feminine look was completed with a sleek sharp bob, which flatters her figure in a fantastic way. Many women across the world admire her look and wonder about the secret behind.
Whether it's a well-styled bob or glamorous waves, Taraji P. Henson always has her hair on fleek wherever she appears. There is one person to blame this for-Tym Wallace. He is her personal hair stylist for more than three years and is responsible for her glamorous hairstyles on the red carpet. It is not a secret that Tym has some good wigs in his hair styling kit.
As you may know, Taraji is always keen on bob looks. The star appeared on her movie premiere with a sleek black bob wig from Hair Vivi. Her all-time-favorite hair stylist Tym Wallace styled it into a beautiful sharp bob look. It was the perfect match for a long sparkly gown!
Are Wigs Worth Giving A Try?
Did you know that wigs are currently so popular in the beauty industry? The trend is becoming so widespread, and everyone is giving this a go. You can see celebrities wearing them often for special events when they want to rock the red carpet with style.
Why are ladies so obsessed with wigs? There is a good explanation for this. Frequent dyeing and using heat for styling will result in damaged and weak hair. And we know that celebrities are requested to always look gorgeous, so avoiding as much heat as possible is crucial. Wearing a wig is a great way to make a change in their hairstyle, without any damage to the natural hair. Celebrities are embracing this huge trend with excitement. And not only celebrities but wigs have become available for all the ladies that want to look like stars.
Professional hair stylists are doing wonders and can transform any basic wig into a stunning hairstyle. The best thing is that they can seamlessly fit the wig and make it look like it's one's hair. What can be better than doing drastic changes, but still having your own hair intact? Whether you feel like doing a change or experimenting a little bit, a wig is always your best friend.