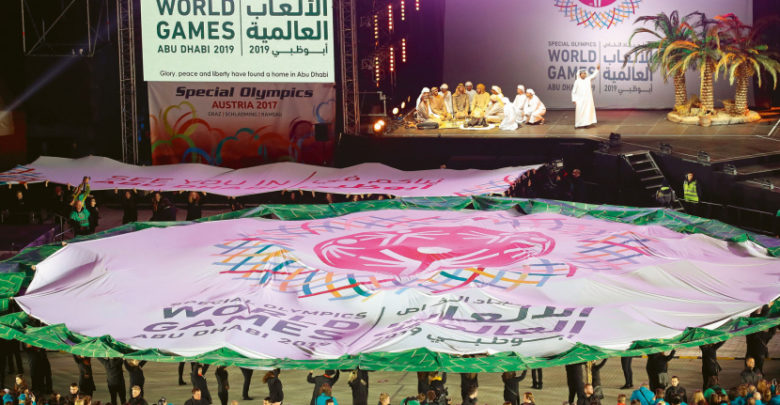 From Thursday March 14 to Thursday March 21, more than 7,500 athletes and 3,000 coaches from 192 countries will come together to compete in 24 Olympic-style sports such as gymnastics, basketball, golf, swimming, cycling and many more exciting competitive games.
The participating countries include the UAE, New Zealand, Thailand, Great Britain, Italy, Finland, Kenya, Canada and many others.
As the world's largest humanitarian sporting event, the Special Olympics World Games promote the important values of acceptance and inclusivity.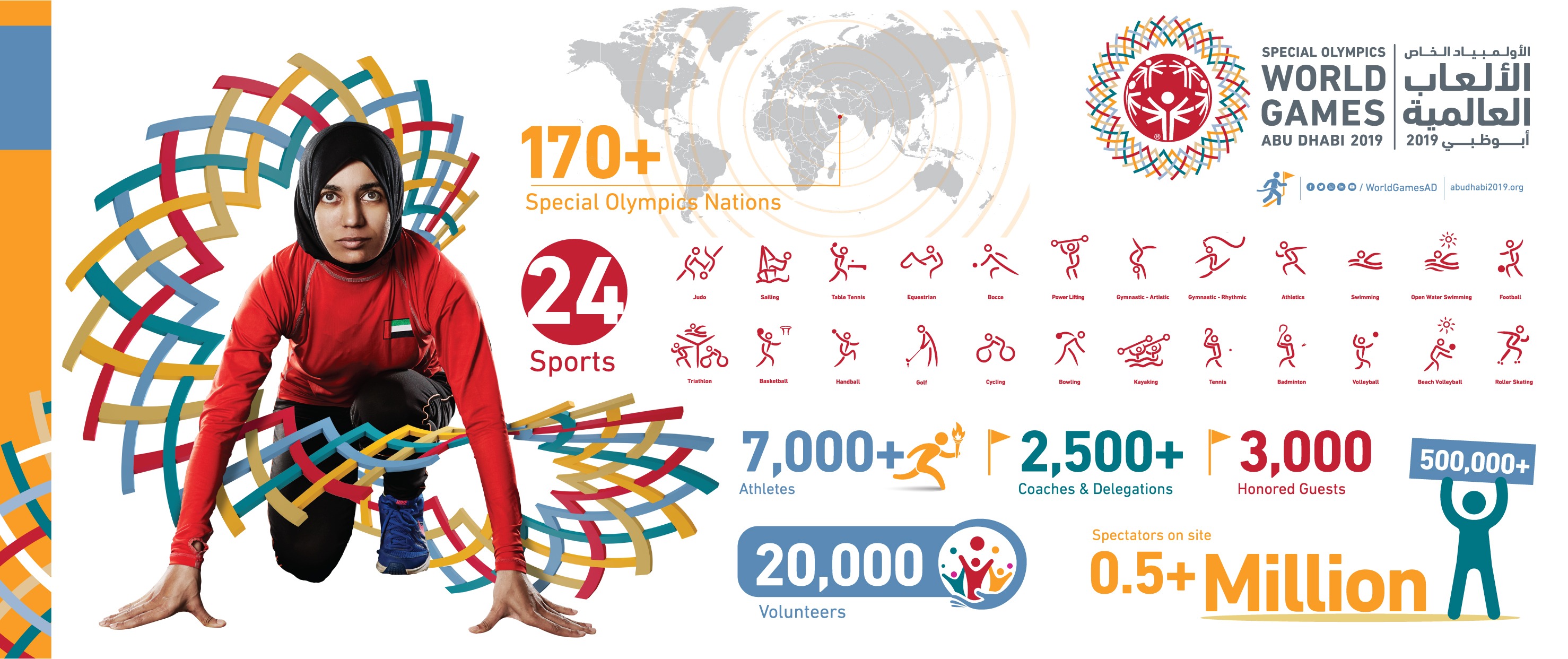 The first games took place in 1968 in Chicago, USA, and from the beginning the movement has strived to empower people with intellectual disabilities through the power of sport, and also change people's attitudes towards them.
This year's Special Olympics in Abu Dhabi will also be largest event of its kind to take place anywhere in the world in 2019.
You'll be able to witness the athletes in action across eight of the capital's world-class sporting venues: Zayed Sports City, Yas Links Golf Club, Yas Marina Circuit, Abu Dhabi National Exhibition Centre, Abu Dhabi Sailing and Yacht Club, Al Forsan Resort, Hamdan Sports Complex and Abu Dhabi Corniche, while some events will also be held at Dubai including the swimming at Hamdan Sports Complex (March 15-20) and athletics at Dubai Police Academy (March 17-20).
It's the first time that the Special Olympics World Games has been held in the Middle East and North Africa and it's also set to be the most unified games in the competition's history, as people with intellectual disabilities are involved in every aspect of the event.
This includes staging and creating the performances for the opening ceremony – a moment that will be watched by millions of people throughout the world.
More than 40,000 spectators are expected at Zayed Sports City when the competition kicks off on Thursday March 14. And perhaps most significantly of all, it will feature the largest number of athletes and nations to ever take part in a parade at a Special Olympics Opening Ceremony.
The athletes will also be joined by a number of international celebrities and sporting heroes who are supporting the event.
The opening ceremony will also see the Special Olympics UAE athletes complete the Law Enforcement Torch Run by carrying the "Flame of Hope" into Zayed Sports City and lighting a cauldron to mark the beginning of the games.
The torch run has been a Special Olympics tradition since 1981. It is said to symbolise courage and also celebrate uniting different communities around the globe. 

So whether you're into football, golf, horse riding or athletics, you won't want to miss out on being a part of this historical event.
You can pre-register for tickets at www.abudhabi2019.org and buy tickets to the opening ceremony (for Dhs100 per person) at www.ticketmaster.ae or by visiting www.meetthedetermined.com.
Let the games begin.
Prices vary, Dhs100 (opening ceremony). Mar 14-21. Various venues, including Zayed Sports City,www.meetthedetermined.com.
THREE TO WATCH
Meet the athletes
Butti Al Sheezawi, Special Olympics UAE
This local basketball star has previously competed in the NBA Unified Basketball Game, four regional games and three Special Olympics World Games. He currently serves on the Athlete Engagement Committee for the Special Olympics World Summer Games Abu Dhabi 2019 and as a board member for Special Olympics UAE.
ADNEC.
Damian Johanson, Special Olympics New Zealand
This sports star is a popular figure in his home town of Porirua in New Zealand. Known for his love for singing while working at his local grocery store, he's now gaining fame as the standout goalkeeper for New Zealand's football team.
Zayed Sports City.
Ella Curtis, Special Olympics Great Britain
The 15-year-old cyclist is competing in the 2019 World Games with her dad Tim. She'll also have plenty of people there to cheer her on, as 17 of her family members are travelling over to support her.
Yas Marina Circuit.
timeoutdubai.com