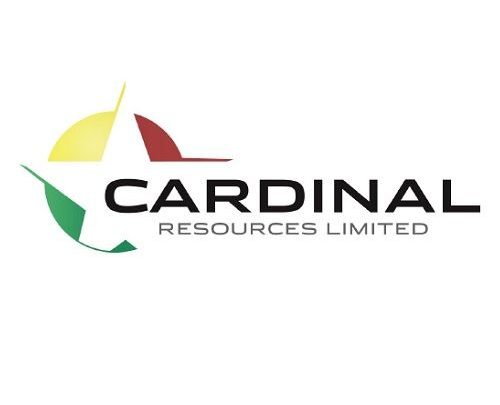 The award is open to individuals and teams of any nationality and honours the memory of Thayer Lindsley, considered to be one of the greatest mine finders of all time.
Cardinal Resources Ltd (ASX:CDV) (TSE:CDV) has been named the winner of the 2019 Thayer Lindsley Award by the Prospectors and Developers Association of Canada (PDAC) during its annual convention in Toronto.
This award recognises an individual or a team of explorationists credited with a recent significant mineral discovery anywhere in the world.
The west African gold-focused exploration development company holds interests in tenements within Ghana, West Africa, and was awarded the prize as recognition for the 2014 discovery of the Namdini gold deposit in the country's northeast.
Cardinal's managing director and CEO Archie Koimtsidis said that he was honoured and delighted to accept the award on behalf of the entire Cardinal Resources team.
"There had been some previous indications of gold mineralisation along the Nangodi greenstone belt in north-eastern Ghana, but until we began the reverse circulation drilling program in 2014 the area was largely unexplored."
After Cardinal's first successful exploration pass, encouraging results from subsequent RC holes provided the company with confidence to step out 600 metres along strike of the mineralised trend with its first diamond drill hole in 2015.
"The step-out intersected 15 metres at 0.9 g/t gold, 10 metres at 1 g/t and 41 metres at 1.2 g/t.
"This marked the beginning of a program with widely spaced drill fences designed to determine the extent of the Namdini deposit, which is currently 1,100 metres long and 350 metres wide.
"We have an ore reserve of 4.76 million ounces, and it will be mined as an open pit.
"On the strength of this and other consistently positive results, we went to Hartleys in Perth to raise $5 million to further investigate the project."
Namdini is considered one of the most significant gold discoveries in West Africa so far this century and the discovery was judged worthy of the Thayer Lindsley award for 2019 by the PDAC committee.
Koimtsidis added: "We completed the pre-feasibility study on Namdini in September 2018 and have moved to a full definitive feasibility study now which we expect to be completed in late 2019."
By Jessica Cummins, proactiveinvestors.com.au