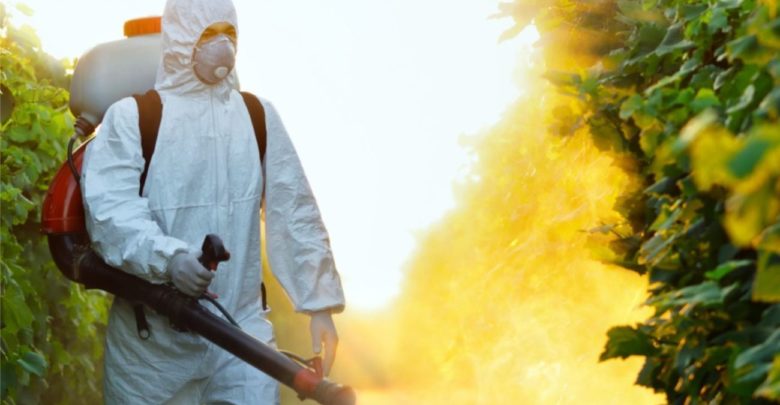 According to a UN report released on Monday, countries will not meet the internationally agreed goal to minimise the adverse impacts of chemicals and waste by 2020.
The second Global Chemicals Outlook, presented at the UN Environment Assembly in Nairobi, has revealed that the current chemical production capacity of 2.3 billion tonnes, valued at US$5 trillion annually, is expected to double by 2030.
The UN recognise the importance of chemicals in the 21st century, being found across a wide array of industries. However, unless sound management of chemicals and waste is achieved worldwide, the predicted increase in chemical production will have negative effects on human health and economies.
The industry's prevalence in our society cannot be understated; chemical production is currently the second largest manufacturing industry in the world and shows no signs of slowing down. Since 2000, the global chemical industry's production capacity practically doubled, from 1.2 to 2.3 billion tonnes. If pharmaceuticals were included in that, global sales would total US$5.68 trillion. By 2030, these figures are set to double again.
In 2018, the European Environment Agency released data that revealed around 62 per cent of the total volume of chemicals consumed in Europe in 2016 were hazardous to health. Despite commitments to maximise the benefits and minimise the impacts of this industry, hazardous chemicals are continued to be released into the environment in large quantities.
While the production of some of these chemicals may be essential, the inefficient use of resources during production is anything but. Pharmaceuticals generate at least 25kg of harmful emissions and waste for every kilogram of product.
"Whether the growth in chemicals becomes a net positive or a net negative for humanity depends on how we manage the chemicals challenge," said Joyce Msuya, Acting Executive Director of UN Environment. "What is clear is that we must do much more, together."
Without proper worldwide implementation of management for chemicals and waste, the risks placed on human health and the environment are high.
In 2017, the WHO reported that around 1.6 million deaths occurred due to cancers and cardiovascular diseases may have been preventable through sound management and reduction of chemicals in the environment, though this is likely an underestimate. Evidence suggests that chemical pollution is not only hazardous to humans, but threatens a wide range of ecosystem services.
The report finds that many international treaties, which were designed to address specific chemicals and issues, have been hugely successful in reducing exposure to targeted chemicals, others have failed to make a significant impact on the international community.
Benefits of acting before it's too late have been estimated in the high tens of billions of dollars annually. These costs are related to productivity losses, health care costs, damage to ecosystems, and litigation costs.
"The findings of the second Global Chemicals Outlook are very important for developing countries," said David Kapindula, a member of the report's steering committee, from the Zambia Environmental Management Agency. "They highlight the uneven implementation of chemicals and waste management and point to opportunities for enhanced knowledge sharing, capacity development and innovative financing."
Despite this, solutions do exist if action is taken seriously and swiftly. Many governments are taking regulatory action. Consumers are demanding safer products and production. Management approaches – from chemical hazard assessment to risk management and life cycle analysis – are advancing.
In the report, the UN calls for the international community to share knowledge and to allow for further harmonisation of chemical management approaches. Governments, intergovernmental organisations, industry and other stakeholders have all developed their own methods of assessing chemical hazards. While valuable information has been learned from this process, the UN states "experience shows that resources can be saved through international collaboration, such as sharing and mutually accepting chemical hazard data, assessments and classifications".
Implementing the Globally Harmonized System of Classification and Labelling of Chemicals would be particularly helpful for developing countries and economies in transition, however, as of 2018, more than 120 countries have been unsuccessful in doing so.
Read the full report here.
By Joe Sharp