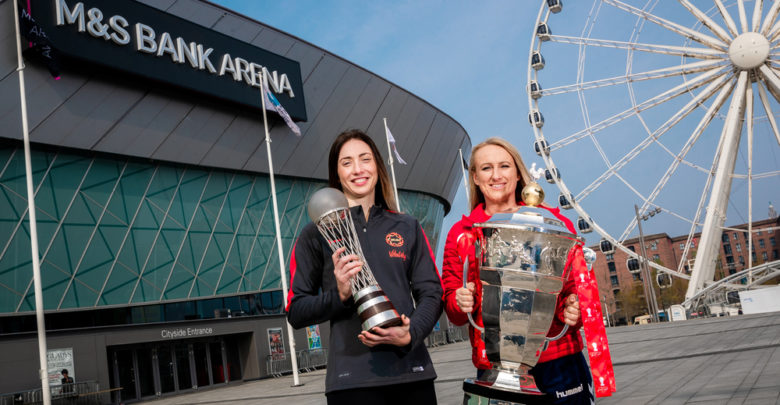 The organisers of this year's Netball World Cup and the 2021 Rugby League World Cup (RLWC2021) have signed a partnership agreement, outlining plans to collaborate on initiatives ranging from volunteering and recruitment through to legacy schemes and marketing strategies.
The two parties have claimed that the Memorandum of Understanding (MoU), which will enable regular knowledge-sharing sessions, represents the first such arrangement between two major sports events.
The collaboration will cover a range of operational matters, including the customer journey and opportunities to boost women's sport, all with a wider aim of working together for broader learning opportunities.
The 2019 Vitality Netball World Cup will take place in Liverpool from 12th-21st July, with 60 games taking place over a 10-day period.
RLWC2021 will also be staged across 21 venues in England, including Liverpool. The event will feature simultaneous men's, women's and wheelchair tournaments.
Jon Dutton, Chief Executive of the RLWC2021, said: "Since we started work on our project back in 2015, we have proactively met with a number of events to improve our knowledge and learn as much as possible, something I passionately believe in.
"We are delighted to formalise a MOU and to be working alongside the Vitality Netball World Cup 2019 team, who I am sure will deliver a world-class tournament this summer. We've already received some brilliant insight from their team, and we hope that some of our support can help them achieve their goals."
Lindsay Impett, Event Director of the 2019 Netball World Cup, added: "I'm thrilled that these two prestigious sports events are coming together in partnership to share insight so we can help each other achieve our event visions. By working closely together we'll be building on our learnings and sharing knowledge, hopefully taking our respective sports from strength to strength."
Earlier this month, it was revealed that 90,000 tickets had already been sold for the Netball World Cup at the M&S Bank Arena.
sportindustry.biz