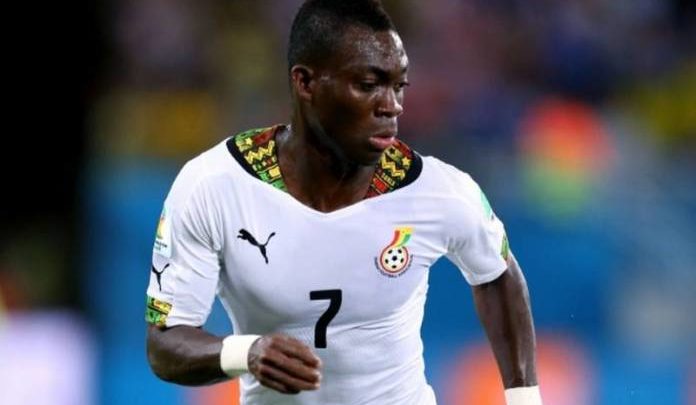 Christian Atsu is set for a busy summer, at the moment he is preparing with Ghana for the 2019 African Cup of Nations.
The tournament now moved so it doesn't clash with the major European domestic leagues, taking  place form 21 June – 19 July.
Ghana kick off their group games against Benin on 25 June, then Cameroon (29 June) and Guinea-Bissau (2 July). So even if knocked out in the group stages, Christian Atsu won't take any part in the early pre-season preparations that start for Newcastle on 4 July, with time to rest and recuperate etc.
Whilst not an automatic starter, Christian Atsu has at last found a home in club football at Newcastle. The winger making 98 league appearances for NUFC so far compared to only 89 in total at all his other previous clubs.
At international level, Ghana won four of the ten African Cup of Nations between 1963 and 1982 but it has then been a barren 37 years without an AFCON triumph.
Last month (see below), Atsu declared 'This time we will surely bring the trophy to Ghana', when looking forward to the 2019 contest.
They have been losing finalists twice since, including in 2015 when losing on penalties to Ivory Coast.
In his latest interview, with Football Made In Ghana, Christian Atsu has recalled his 'worst feeling ever' when losing on penalties to Ivory Coast in 2015, little consolation that he was named player of the tournament that year:
"It was my worst feeling ever,
"I felt that we had already won the 2015 AFCON when we had a two goal lead in the shootout.
"I thought it was impossible for us professional players not to get the job done at that point.
"So I was shocked when we bottled it"
Christian Atsu speaking to GNA Sports – 29 May 2019:
"The trophy is always our target.
"We understand the frustrations that the Black Stars have taken Ghanaians through.
"This time we will surely bring the trophy to Ghana.
"I believe this time we will make Ghanaians happy and we want them to support the team because the players are also frustrated that this generation has not won anything for the country.
"The fans have done enough to deserve a trophy so this African Cup of Nations is for them."
themag