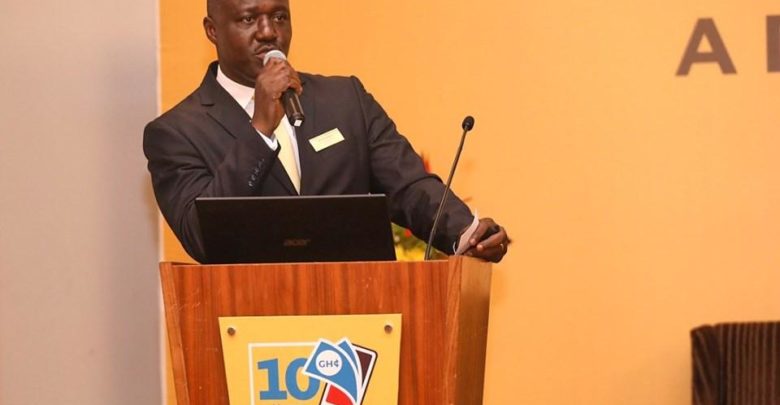 By El-Amisty Nobo
General Manager for MTN Mobile Financial Services [Mr. Eli Hini] has said that the way forward for his outfit is the digitization of merchant payment.
This he said at the MTN MoMo @10 Stakeholder Forum  held at the Kempinski Hotel in Accra, Ghana on Thursday, July 11.
"The way forward is a whole discussion on digitizing merchant payment.

"Today I'm sure some of you are able to pay for even shopping in Makola using Mobile Money, that's the way we want to go.
"Our women [market], are embracing it and we are moving away from the formal merchant payment structure into the informal and that is the focus.
"And going forward that is where our focus will be so that anywhere you go that you want to do payment, you can do it from your wallet, whether you are buying koko, whether you are taking a taxi ….
"Anything that cash will do, Mobile Money will replace it and that is the focus and we believe that we'll continue to get the needed support to deliver that."
MTN Mobile Money is undoubtedly the fastest, convenient, secured, and the most preferable way of sending money using the mobile phone.
Speaking on the theme – A Decade of Driving Financial Inclusion and Socioeconomic Development, Mr. Eli Hini reiterated further on the expected impacts of the open API – Application Programming Interface:
"The next one is the open API. Open API is to facilitate the integration of businesses into our ecosystem.
"So API's are available and this also provides the opportunity to developers, so developers will be able to then go into that environment , do all the development work and support business integration.
"This is seamless integration into the ecosystem which allows businesses to be able to connect and provide services using the platform and be able to do collections, anything you can think of, any kind of business that require digitization does not need to come and talk to anybody at MTN, but go onto the platform and do all the work.
"So once again employment opportunities are coming because, in this we would have developers come through and they'll develop solutions and some of those solutions themselves could become new businesses tomorrow and out of this we'll be creating new businesses as a result," he added.
"The target is to be the best in the world and not just our own environment," he stated.
MTN MoMo was launched in July 2009 to provide ease of undertaking financial transaction on the phone.
Launched with two main services. That is, Money Transfer and Airtime Purchase, the MoMo platform has six major categories of financial transactions under which varying services are provided including pensions, insurance, Savings, micro loans, international remittances and banking options.
Follow Amisty on twitter @ElAmistyNobo
www.delreport.com