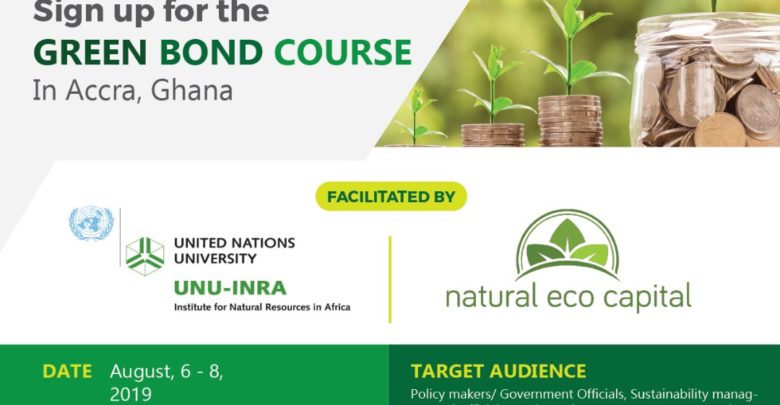 As a follow up to the Green Building Summit last month, we are supporting United Nations University Institute for Natural Resources Africa (UNU-INRA) and Natural Eco Capital's  3-Day Green Bond Course.
Date: August 6-8, 2019
Venue: UNU-INRA, University of Ghana, Legon.
At the end of the 3-Day Course, you would have learned or acquired:
1- Knowledge in the basics and models of Green Finance/Bonds
2- Skills and knowledge to access Green Finance/Bonds
3- Structure Green Finance/Bond proposals
4- Access to international network of Green Finance experts
Kindly note that as a stakeholder, you are entitled to a 5% discount on the course fee when you sign up.
Group/Company discounts are also available for 3 or more representatives from one organisation.
Remember, Green is the future, plug in early.
Please reply to this email or whats-app/call, 0243478468 if you are interested. Find flyer attached, please share to your various networks as well.
Thank you for your attention.
BR
Summit Team