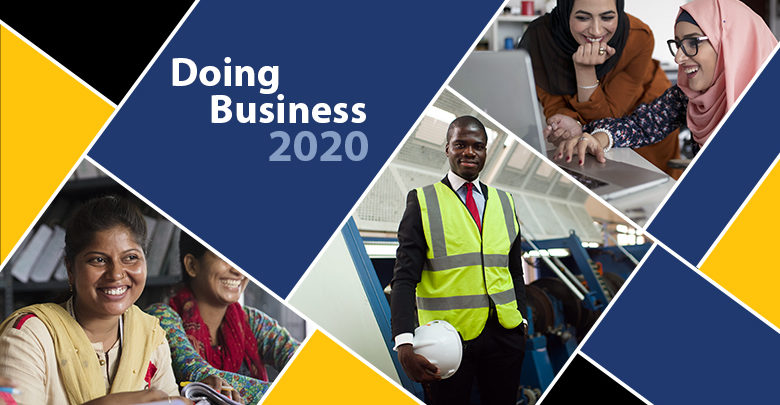 Governments of 115 economies around the world launched 294 reforms over the past year to make doing business easier for their domestic private sector, paving the way for more jobs, expanded commercial activity, and higher incomes for many, according to the World Bank Group's Doing Business 2020 study.
This latest edition of the study documents reforms implemented in 10 areas of business activity in 190 economies over a 12-month period ending May 1, 2019. Business-friendly environments are associated with lower levels of poverty, and improved regulatory efficiency can stimulate entrepreneurship, startups, innovation, access to credit, and investment. The study is the 17th in an annual series that evaluates regulations enhancing or constraining business activity for small and medium-size enterprises.
"Governments can foster market-oriented development and broad-based growth by creating rules that help businesses launch, hire, and expand," World Bank Group President David Malpass said. "Removing barriers facing entrepreneurs generates better jobs, more tax revenues, and higher incomes, all of which are necessary to reduce poverty and raise living standards."
It is important to note that Doing Business is not meant to be an investment guide, but rather a measurement of indicators of ease of doing business.
World Bank