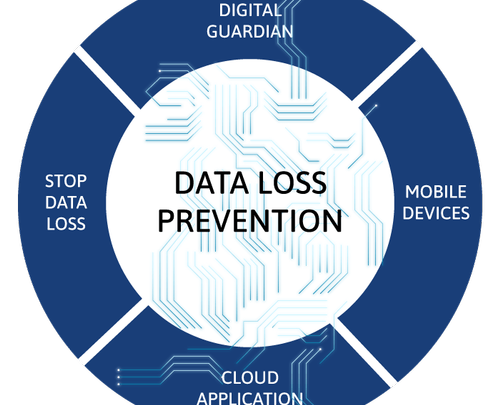 According to a recent report released by PreciseSecurity.com, the Data Loss Prevention (DLP) market revenue is expected to surge by 83% in the next four years.
The main reason behind this expansion is related to how hackers are growing in the market and negatively affecting users' data.
Data Loss Prevention Market Massively Grows
As per the analysis made by PreciseSecurity.com, the DLP market revenue is expected to grow from the current $1.24 billion to $1.41 billion in 2020, $1.64 billion in 2021, $1.93 billion in 2022 and $2.28 billion in 2023.
This would represent a massive increase of 83% in a matter of four years. Companies and governments are taking the current threats to users' data very seriously.
On the matter, the report explained:
"This is because governments and companies are worried about the effect hackers are having on the industry and how individuals and firms are every time more exposed to data loss."

The report explains that companies such as British Airways, Edmodo and Facebook have experienced data breaches that affected millions of users.
In some cases, private data such as credit cards and sensitive information was unveiled to hackers. Meanwhile, passwords and email accounts were also released to the internet, affecting thousands of users around the world.
According to Justinas Baltrusaitis, editor at PreciseSecurity.com, the Information Security Market (M&A) has also been expanding.
Mr. Baltrusaitis commented about it:
"The Information Security Market Merger and Acquisition (M&A) reached a valuation of $21.6 billion in 2019 YTD, which is the highest since 2010. This is certainly connected to the DLP market and the security users deserve to have."
The full story, statistics, and information can be found here:  https://www.precisesecurity.com/articles/data-loss-prevention-market-to-double-to-2-28b-in-the-next-4-years