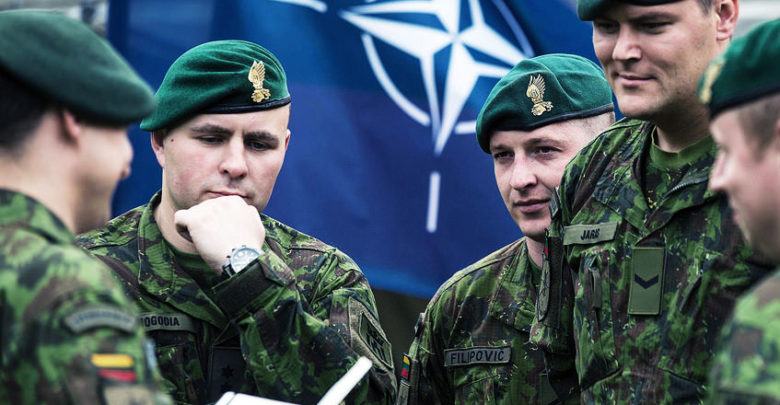 North Atlantic Treaty Organisation (NATO) leaders yesterday spoke of how the alliance is adapting to the new challenges posed by AI, hypersonic missiles, disinformation and more as they met in London, writes GlobalData's reporter in attendance, Harry Lye.
Speaking at the NATO Engages event, UK Defence Secretary Ben Wallace and other officials discussed the changing nature of warfare ahead of a NATO leaders' summit in Watford.
Wallace said: "Today we face new challenges, and in keeping with our best traditions we must continue to adapt. Traditional warfare has changed. The threats are no longer only conventional. No longer only overt. Our adversaries are striking from the shadows. They are pursuing new tactics to divide and destabilise, exploiting new technologies to exacerbate the uncertainties of an uncertain world, and undermine our way of life.
"We must understand these challenges are what we face today and we must adapt accordingly. And we must constantly be on the hunt for the next great geopolitical disruptors, such as demographic shifts or climate change, or the next technological advancement that changes the game completely.
Citing the shift in Russia's tactics, Wallace spoke of Russian Chief of the General Staff Valery Gerasimov describing how the rules of war have changed. Wallace added that social media, cyberspace and open societies had given adversaries unparalleled opportunities to achieve political and strategic goals.
Wallace added: "The Gerasimov doctrine is here to stay. And hybrid warfare is our new reality. It is constant, and challenging to all our aims. It is happening here in Britain. Before taking up this post I was the UK's Security Minister for over three years. I got to see into the shadows and see the daily attacks on our societies that many do not. Cyberattacks, disinformation, assassination, corruption. All prosecuted on our open and liberal societies."
Wallace told the audience: "I am pleased to say that when our leaders meet, they will recognise the progress that NATO has made in adapting to these new challenges – agreeing a plan for NATO's response to emerging and disruptive technologies; recognising two new operational domains in space and cyberspace; and developing plans to confront and deter hybrid tactics of the kind I have been speaking about."
"We must stand together, no side deals, no separate voices. Our adversaries strive for that division, they fund that division, and target that division. We will not let them succeed." globaldata.com