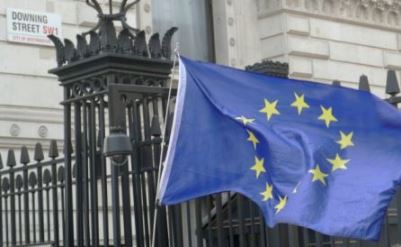 At midnight on the 1st of February 2020, the United Kingdom officially left the European Union. A transition period now applies until midnight on the 31st of December, with 2021 heralding a new era in pan-European relations. Much has been said about Brexit and the questions of passports, and visas, driving licences, and duty free, but what about passenger's rights when it comes to delayed or cancelled flights?
Current passenger right's legislation
Until the 31st of January 2020 UK citizens enjoyed the same protection as all other EU citizens for flight disruptions. Regulation (EU) No. 261/2004 stipulates all the details pertaining to when and why airlines are liable to pay passengers for flight disruptions that they caused. Below is a list of compensations due to passengers for disrupted flights:
Flight Duration and Destination

Delayed or

Denied Boarding

Cancelled Flight

Flights up to 1,500 km

€ 250

€ 250

All flights up to 1,500km
within EU

€ 400

€ 400

All flights between

1,500km–3,500km

€ 400

€ 400

All other flights over 3,500km

€ 600

€ 600
Airlines also have a duty of care to customers for delayed flights or cancelled flights including provision of food and drinks, accommodation, alternate flights, and ticket refunds. More information on all passenger rights can be found at givt.com.
Transition period 1st February to 31st of December
For the remainder of 2020 things will remain essentially unchanged. For all intents and purposes the UK will remain as a de facto member of the EU and all flight to and from the UK or with a UK registered airline will be treated the same as any other EU country or airline. "UK citizens and travellers will still remain protected by EU regulation (EU) 261/2004 in 2020. And should they have any flight problems, we're always on hand, ready to help." – says Elżbieta Tyszka, main Attorney-at-law at GIVT.
2021 – After the transition
The British Conservative government has pledged to enshrine the same rules as European Union Regulation (EU) No. 261/2004 in UK law. This would mean that the UK would operate like other non-EU countries such as Switzerland and Iceland and still uphold the same pan European legislation.
What happens if there is no agreement?
Should an agreement on aviation passenger rights between the UK and the EU not be made before 2021 then, potentially, a situation would exist whereby the UK would be excluded from current legislation. This would immediately affect all airlines registered in the UK. Below is a list of all major, low cost, charter and regional airlines currently registered in the UK:
British Airways and subsidiary BA CityFlyer
Eastern Airways
Flybe
Jet2
Loganair
Virgin Atlantic Airways and Virgin Atlantic International
UK subsidiaries EasyJet UK, Norwegian Air UK, Ryanair UK and Wizz Air UK
In addition, each of the above airlines flying to an EU country would still be covered by these provisions, but if the flight was from the UK to an EU country, then they would be covered only if the carrier was registered in the EU. Example flight: British Airways flight London to New York, would no longer be covered, as British Airways is not registered in the EU and neither the departure nor arrival airports are within the EU. Also, the question as to whether the parent company of a UK subsidiary like Ryanair UK or Wizz Air UK could be held liable remains unclear.
Below is a list of situations that would be still covered, and those that would not:
| | |
| --- | --- |
| Covered | Not-covered |
| EU airlines from UK to EU | UK airlines from UK to non- EU |
| EU airlines from EU to UK | UK airlines from non-EU to UK |
| UK airlines from EU to UK | UK airlines from UK to EU |
| UK airlines flying within EU | UK airlines from non- EU to EU |
If in doubt you can always check givt.com for updated details of all flights to or from the UK.
ABOUT GIVT
We obtain compensation from airlines for delayed and cancelled flights, as well as in cases of denied boarding. We act swiftly, efficiently and by the book. In order to make it easier for our customers to receive the money they are due, we use relevant technological solutions and invest in task automation systems, machine learning and advanced big data. GIVT is made up of experts in the fields of aviation, finances, new technologies, consulting, digital marketing and legal services.