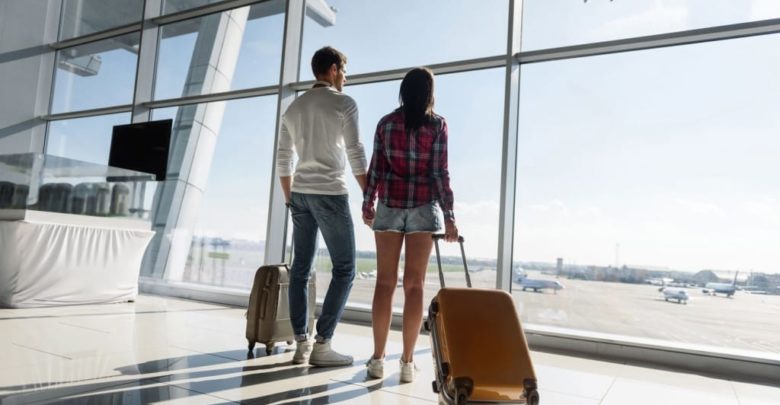 "Our analysis shows that airline compensation passenger awareness is still incomplete. We decided to launch the website to educate passengers about claims, and to help them enforce their rights"
says Damian Zozula, Chief Commercial Officer, Marketing at GIVT.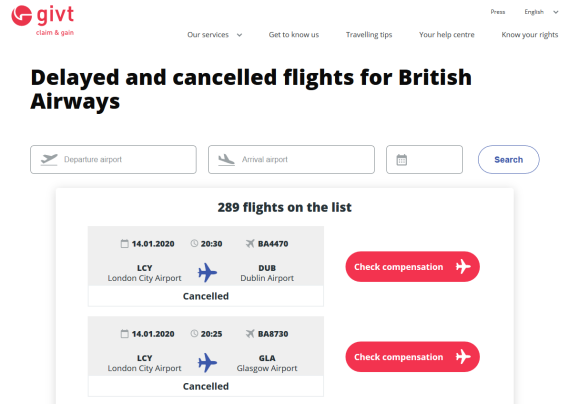 As well as checking for delays or flight cancellations, the website also provides information on passenger rights in the event of a flight disruption. Information is also available on the required documents and information necessary for submission when claiming compensation:
| | |
| --- | --- |
| Information | Documents |
| Date and flight number | ID |
| Airline name | and/or |
| Departure airport | Passport |
| Arrival airport | Fellow passenger details |
Passengers also have a list of compensation amounts for delayed or cancelled flights. Under EU Regulation (EU) No. 261/2004 the maximum compensation per passenger for a delayed or cancelled flight is €600 and €300 for a delayed alternate flight, however, this is dependent on flight distance and destination:
Flight Duration and Destination

Alternate Flight

Delayed or

Cancelled Flight

Denied Boarding

Flights up to 1,500 km

€125

€250

€250

All flights up to 1,500km within EU

€200

€400

€400

All flights between 1,500km–3,500km

€200

€400

€400

All other flights over 3,500km

€300

€600

€600
The GIVT Sky Ranking percentage of EU delayed (over 3 hours) and cancelled flights for 2019 was 1.23%, amounting to 93,730 compensatable disrupted flights. Not all airlines experience the same levels of delay or cancelled flights. SAS Scandinavian Airlines ranked 1st in the GIVT SKY Ranking of disrupted flights at 2.7%, followed by British Airways with 2% and Eurowings with 1.5%. Ryanair and Wizz Air, the largest low fares airlines, were ranked 19th and 20th in the ranking with 0.7% and 0.5% of disrupted flights respectively.
Eurocontrol's long-term flight number forecast up to 2040 predicts an increase of 53% by 2040 (an increase of 16.2 million flights). The number of air passengers is also expected to grow. Currently, there are approx. 1.7 trillion per year, however, by 2040 the number of passengers is expected to top at least 2.5 trillion. Eurocontrol adds that by 2040 there will be no improvement in airport capacity for approx. 1.3 million flights, 160 million passengers. If these forecasts are accurate, a considerable number of passengers may experience problems in the future trying to reach their destinations.
*The GIVT Sky Ranking is a measure of flight disruption for airlines and airports as defined by Regulation (EU) 261/2004. Ranking is calculated on the percentage of disrupted flights per airline or airport. Disrupted flights are flights cancelled or delayed more than 3 hours and are a measure of potentially compensable flights per airline. Sky Ranking is developed bases on GIVT internal data and external available data source.