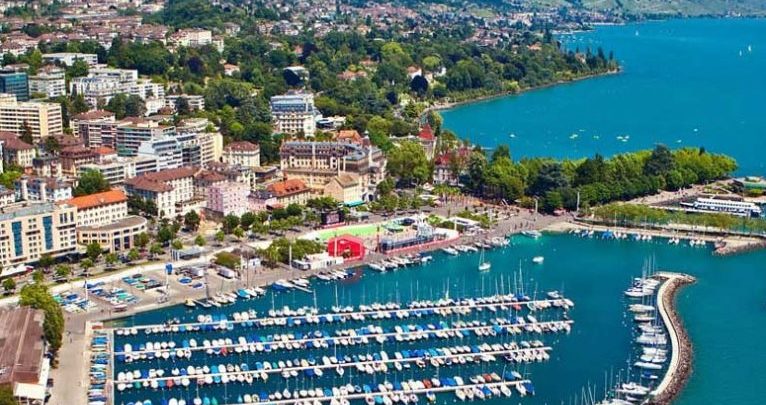 LAUSANNE, Switzerland – SportAccord has confirmed that Lausanne, the Olympic Capital will host the SportAccord World Sport & Business Summit 2020. Returning to the Canton of Vaud and the Home of International Sport, SportAccord will take place from 19-24 April 2020 at the Swiss Tech Convention Centre.
Now in its 18th edition, SportAccord President Raffaele Chiulli remarked: "We are delighted that Lausanne will be hosting SportAccord once again, as a major event in the international sporting calendar, Lausanne provides a favourable location for sport and business leaders to meet, given its strong commitment to sport and industry.
When SportAccord was last in the Olympic Capital and Home of International Sport in 2016, visitors and delegates were welcomed with open arms and we are already feeling this again. We truly look forward to delivering another successful SportAccord in this dynamic city and within this short period of time."
On becoming Host City to the next SportAccord, Mayor of Lausanne, Grégoire Junod commented: "As the Olympic Capital, Lausanne is proud to be hosting the 2020 SportAccord and looks forward to supporting the organisers in making this major event successful. Once again, it is with great pleasure that we open our doors to the international sports family."
With State Councilor, Department of Economy, Innovation & Sport, Philippe Leuba commenting that: "After the Lausanne2020 Youth Olympic Games and before the World Hockey, Petanque and Road Cycling Championships, the Canton of Vaud is pleased to welcome, still in 2020, the largest sports convention in the world."
Attending SportAccord enables delegates to network with sporting leaders at the highest levels, access an extensive conference programme, and experience the many opportunities on offer in one location, at the world's leading global sports business event.
The conference programme will feature five streams – CityAccord, HealthAccord, LawAccord, MediaAccord, and the SportAccord Summit – with numerous influential speakers already lined up to offer unmissable insights into a variety of vital areas in sport.
Partners, exhibitors and delegates who have registered to attend the event in Beijing will be contacted shortly with registration re-opening for SportAccord 2020 in Lausanne as of Monday, 24 February. For general enquiries, please email info@sportaccord.sport.
Organisations can become an official partner or exhibitor and discuss these investment opportunities with sales@sportaccord.sport.
Follow developments and updates via Twitter @sportaccord or keep up to date via LinkedIn and Facebook.
SportAccord
SportAccord brings together international sports federations and organisations involved in the business of sport. The annual World Sport & Business Summit is a six-day event attended by leaders of the global sports community. It engages international sports federations, athletes, industry, rights holders, organising committees, cities, government, agencies, media, technology, legal teams, medical professionals, inventors, and subject matter experts – represented at the highest levels.
SportAccord is the only global sports business event attended by all the international sports federations and their stakeholders, who host their Annual General Assemblies during SportAccord. These stakeholders include: ASOIF (Association of Summer Olympic International Federations), AIOWF (Association of International Olympic Winter Sports Federations), ARISF (Association of IOC Recognised International Sports Federations), AIMS (Alliance of Independent Recognised Members of Sport), GAISF (Global Association of International Sports Federations) and Associate Members.
SportAccord receives the full support of the International Olympic Committee.sportaccord.sport.