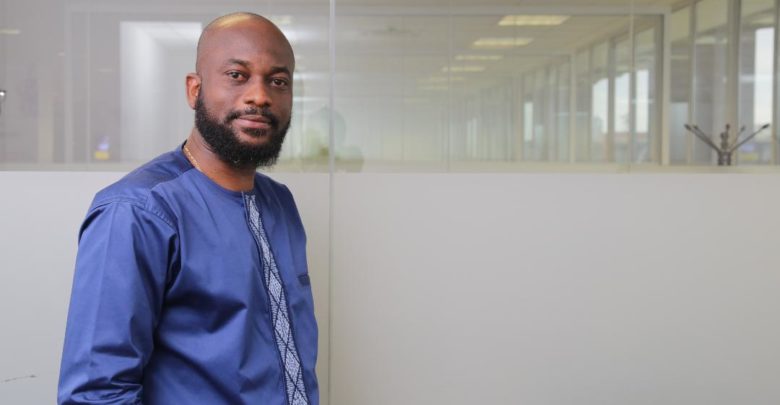 MTN Ghana as part of its Y'ello Hope package to support Government's efforts to mitigate the impacts of COVID 19, is providing free Internet connectivity to over 100 educational sites for private and public schools students across the country.  
The package which seeks to promote e-learning, will enable students and teachers log on to over 100 educational sites to access information for free.  Over 15 tertiary institutions are having access to 62 websites whilst Senior High Schools and basic schools are benefiting from about 38 sites. In all, this package supports a total of over 245,134 customers, consuming over 3,493 GB data per day for educational purposes.
Some of the universities benefiting are:
University of Ghana:  https://itsapp.ug.edu.gh, https://ienabler.ug.edu.gh/, https://sakai.ug.edu.gh; https://media.ug.edu.gh, https://www.ug.edu.gh; https://sts.ug.edu.ghhttps://admission.ug.edu.gh;  https://apply.ug.edu.gh, https://ezproxy.ug.edu., gh/;https://library.ug.edu.gh, http://balme.ug.edu.gh; http://ugspace.ug.edu.gh, http://libguides.ug.edu.gh/
Kwame Nkrumah University of Science and Technology,
vclass.knust.edu.gh; exam.knust.edu.ghquiz.knust.edu.gh; test.knust.edu.gh, exams.knust.edu.gh, Dspace.knust.edu.gh, Elearning.knust.edu.gh, teal.knust.edu.gh, nptel.knust.edu.gh, apps.knust.edu.gh, webapps.knust.edu.gh, library.knust.edu.gh
catalog.knust.edu.gh, libcat.knust.edu.gh, ir.knust.edu.gh, scholar.knust.edu.gh, nyansapo.knust.edu.gh, ocl.knust.edu.gh, Vclass.nims.edu.gh elearning address block 1
address block 2
Graduate Institute for Management and Public Administration (GIMPA): https://ienabler.gimpa.edu.gh/pls/prodi41/w99pkg.mi_main_menu
https://ienabler.gimpa.edu.gh/pls/prodi41/w99pkg.mi_login
Https:app.gimpa.edu.gh/integrator/faces/login.jsf, https://lms.gimpa.edu.gh
https://www.gimpa.edu.gh, https://www.gimpa.edu.gh,https://apply.gimpa.edu.gh
University for Development Studies: https://elearning.uds.edu.gh
University for Professional Studies: https://join.upsavirtual.site/, https://www.upsa.edu.gh
University of Education, Winneba: moodle.uew.edu.gh​
Central University, https://vcampus.central.edu.gh
Valley View University: vvu.edu.gh: learning.vvu.edu.gh, bbb.vvu.edu.gh
demo.vvu.edu.gh
Accra Technical University: https://myatu.net,https://icampus.atu.edu.gh
https://application.atu.edu.gh
Christian University College: moodle.csuc.edu.gh
Garden City University: gcuc.edu.gh
University of Energy and Natural Resources: https://elearning.uenr.edu.gh
Blue Crest University: https://moodle.bluecrest.edu.gh;https://openlabs.wiziqxt.com
To minimize the spread of COVID-19, the Government of Ghana closed down Universities, Senior High Schools and basic schools from 16th March 2020 till further notice. The Ministry of Education in collaboration with the Ministry of Communication was tasked to roll out distance learning programmes. In the bid to support efforts being taken, MTN offered to support by providing free educational online sites to facilitate e-learning whilst students are home.
The Chief Marketing Officer of MTN Ghana Noel Kojo-Ganson said, "Our customers are very important to us and even more so in these difficult times. We must show our customers that we care about their wellbeing. We believe the zero rating of over 100 educational online sites will be a great relief to our customers and their children and other dependents. MTN will continue to explore other opportunities to make life a whole lot brighter even in these difficult times".
In addition to the educational sites MTN has also zero rated the website of some government agencies to enable customers to read and access information on COVID 19 free of charge. Some of the zero-rated websites are the website of Ghana Health Services, Ministry of Health, Ministry of Information, Ministry of Communications and Ministry of Education.
As part of the company's Y'ello Care Package to support efforts to fight COVID 19, the MTN Ghana Foundation has donated five million Ghana cedis (GHS 5million) to go to the procurement of medical supplies including personal protective equipment (PPE), PCR Testing Equipment and other essentials to support frontline medical staff.
MTN Ghana has already started several communications through various channels such as SMS, Social Media etc. to provide customers with updates on the Corona virus.  Personal hygiene tips on how to manage the virus have also been shared.
MTN has deployed Safety tips as caller tunes for both prepaid and post-paid customers.
MTN MoMo has incentives approved by the Bank of Ghana to enable customers adopt MoMo for financial transactions to minimize the risk posed by cash handling.
.
About MTN Ghana
MTN Ghana is the market leader in the increasingly competitive mobile telecommunications industry in Ghana, offering subscribers a range of exciting options under Pay Monthly and Pay As You Go Services and Mobile Financial Services. The company has committed itself to delivering reliable and innovative services that provide value for subscribers in Ghana's telecommunications market. Since its entry into Ghana in 2006, MTN has continuously invested in expanding and modernizing its network in order to offer superior services to a broad expanse of the nation.