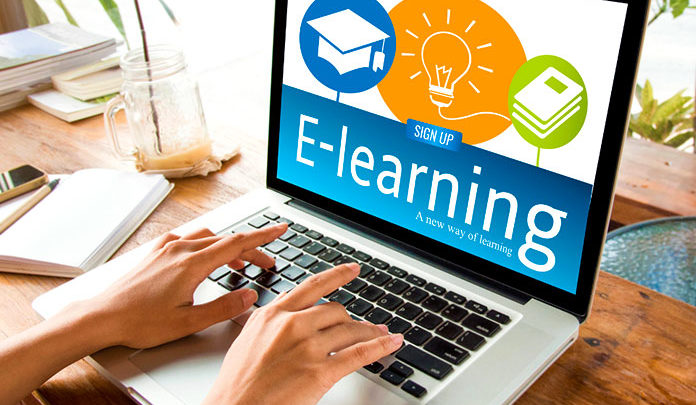 By Sylvester Hatsu, PhD and Emmanuel S. Asamoah, PhD
Information and Communication Technology (ICT) in teaching and learning
Information and Communication Technology (ICT) has become essential part in all aspects of life. Over the past twenty years, the use of ICT has fundamentally changed the practices and procedures of nearly all forms of endeavour within business and governance.
In Ghana today, ICT has had a presence in education, but the impact has not been as strong as it is in other sectors of the economy like banking. In the past, the approach to managing tertiary education was that of a socially-oriented activity, where quality education was associated with eloquent teachers having high levels of personal contact with learners.
Today however, there is not denying of the fact that ICT ought to be leveraged to enhance teaching and learning experiences where lecturers and students meet in virtual classrooms and other learning materials are accessed online
ICT provides the framework and platform to the shift from content-centred curricula to competency-based one, helping us to move away from teacher-centred forms of delivery to student- centred orientation.
With the aid of the various technology-facilitated approaches, contemporary learning settings now encourage students to take responsibility for their own learning. The adoption and use of ICT within the educational settings in itself serves as a catalyst for change in this domain.
The nature of ICT makes it a valuable tool that encourages and supports independent learning. When students use ICTs for learning purposes, they become immersed in the process of learning and as more and more students use computers as information sources and cognitive tools, the influence of the technology as a support system for students' learning will continue to increase.
The current situation (COVID-19)
The outbreak of the COVID-19 pandemic has affected every sphere of life and may forever change how we have always lived and conducted our businesses, and no one can resist the wind of change that is blowing. Of all the sectors of governance, the educational sector, particularly at the tertiary level, appears to have been most greatly affected and therefore requires a more pragmatic approach to resolution.
Currently, students are at home and many tertiary institutions have deployed various e-learning platforms (albeit with challenges) to help ensure the academic calendar runs to an end. The pandemic has shown that we cannot continue to do things the same way as we used to and things ought to change in the short, medium to long term. This calls for coordinated effort for all stakeholders within the Educational sector to explore options for the way forward.
When the President of the Republic, His Excellency Nana Addo Dankwah Akuffo Addo, addressed nation on measures to help curb the spread of the corona virus pandemic, he rightfully directed suspension of public gatherings, which included the closure of all schools (from the basic to the highest level). The President directed that Universities and for that matter tertiary institutions should quickly take steps to use e-learning platforms to facilitate teaching and learning.
As it stands now many Universities have responded positively and have either deployed or about to deploy Learning Management Systems (LMS) to ensure that teaching and learning continues. It is instructive to know that prior to the directive, universities such as KNUST, UG, UCC and UEW were already had programmes deployed through distance learning.
However, they were all taken by surprise because as a country we appear to have misconstrued, Distance Learning and Online or E-learning. In fact, the uninformed would think the two are the same. The approach and method of Distance Learning in Ghana still hovers around the traditional brick and mortar framework.
Usually, we describe it as blended learning which also uses ICT, but unfortunately, what is actually the reality is that face-to-face contact is favored and the online mode may not be available and where it is available, it is reduced to uploading and downloading materials. The mode of assessment is generally sit-down examination with physical invigilators. This means that, as a nation, we were all not ready to deploy the full haul of online or e-learning.
That, however, does not mean we should throw our hands in despair; we ought to confront the situation. Here, we need to commend the President and Ministry of Education for taking the bold step of requesting the use of e-learning at this time when it has become the most feasible option to complete the current academic year.
When the directive was given, many universities quickly started processes aimed at putting in place the infrastructure and deploying LMS for teaching, learning and assessment. Some universities migrated the data of students onto these platforms and teaching and learning was to start. Some universities took longer and indeed some have still not been able to fully migrate to e-learning.
Post deployment challenges
There have a number of challenges for both students and facilitators mainly about access to internet and data to connect to these platforms. This has been the major obstacle and indeed it was the reason some students and facilitators raised as a challenge as to why the E- learning ought to be delayed if not completely stopped.
Interestingly, the Telecommunication companies have demonstrated their willingness to deal with the data challenges. The Universities have successfully collaborated with the Telecommunication companies to white- list the various University websites, learning management systems, virtual platforms and other online resources (zero rated data) which makes it possible for students and faculty who are mobile subscribers of these to have free access to their university's online resources. We must commend MTN, AirtelTigo and Vodafone Ghana for coming to the rescue with such a great offer.
We have observed from our monitoring of the situation that there are some other challenges coming up after the deployment of the various e-learning platforms. Here, we will limit ourselves to only technology related issues.
A section of students still complain that some facilitators are using different online learning tools and platforms (Zoom, Google Meet etc) which are outside the zero rated data university online facility. This means that they have to spend large amounts of data to plug in and benefit from the live -class session. Some students also complain that they live in remote areas where there is very weak or no internet access at all.
What should be done?
Before we proceed to look at the options available to address the concerns immediately, all stakeholders need to understand that we are not in normal times and therefore extraordinary measures will have to be taken.
Stakeholders need not take entrenched positions and ought to be flexible in meeting each other halfway. We must all understand that we need to make sacrifices to ensure that we successfully roll-out e-learning options. At this point the position that, "it cannot be done", "we won't do it" and "we are not ready" and the likes must be shelved. The narrative should rather be, "how do we do it?" and "what do we need?"
While we ask these questions, stakeholders must also provide practical and result- oriented solutions to the challenges when they are called to the table. The following are some workable solutions that ought to be considered in the short term:
Universities must provide training session for facilitators and students. Where it is not possible, guidelines on how the teaching and learning should be done must be put in place and guidelines ought to be enforced and with strict compliance. There should also be self-explanatory manuals for facilitators and students on how to navigate through the LMS.
It is important to provide the necessary technical support. Therefore, we call on Universities to provide a toll-free call line and email addresses to provide support for their students who have challenges when online. This support centers should work 24/7. This is easy to do because currently most of the administrative and non-administrative staff work from home and are not fully utilized, so a shift schedule can be arranged to cover the 24/7 period.
We must understand that there are still challenges with access to internet and connectivity. These challenges have been with us prior to COVID-19 and we cannot resolve them within the short to medium term. We need to discourage the use of real-time (live) teaching sessions which requires students to connect to live session as it consumes much of their data. Rather we could record lectures and upload on LMSs, use voice over PowerPoint slides for explanations and engage students for discussions, and questions and answer sessions through forums on the LMS and WhatsApp platform.
There should be flexibility in assignments submissions. Students should be given at least 2 weeks for submission of assignments. Furthermore, all assignment for all courses a student takes for the semester must be available at the same time online. So that as soon as the student visits the LMS, they can have access to all the resources and assignments at the same time.
Should the situation of the pandemic remain same and Universities are forced to conclude the system in this state, end of semester examination should be given as open book take home assignments where students are given a stated period of time to submit assignments in lieu of the orthodox sit-down invigilated examinations. Here, the exams are done offline and then submitted electronically through approved means. The duration for submission of the mode of the end of semester examination could range from up to 48 hours to about a week depending on the nature of the course. We will leave the exact duration to be determined by the management of Universities, Colleges, Faculty or Departments as the case may be.
Questions for Take Home Exams are different from the brick and mortar exams. Let us not assume that all facilitators are capable of setting standard questions that reflect higher order learning. Some facilitators are clearly not trained for that and they need guidance. Therefore, moderation of questions needs to be done to ensure that the questions meet the standards for Take Home Exams. A combination of case study and applied questions are recommended.
Students who live in remote villages can arrange and move to nearest big town where there is connectivity, download the lecture and learning materials, assignments and examinations. questions and go back to their villages to work on them and submit them via the same medium or other pre-arranged mediums. Here, attitudinal change is important from all stakeholders. We know that many universities give official email addresses and also form WhatsApp groups for students. Such mediums can be used as alternatives to the LMS to send materials and examination questions to students. This could be a viable option for Universities without LMS. We also call on the various unions and associations at the tertiary institutions to support their management and students in this regard.
Students must understand that COVID-19 has changed the way education is delivered for good and this calls for a great sacrifice. Whiles the Universities are sacrificing, the students must also realize that they also need to sacrifice, and that is not an option for them but a requirement that works out eventually in their own interest.
Students must note that teaching and learning have not come to a halt simply because of COVID-19. Ghana is not alone in this and many countries globally that are also hit hard by the pandemic have deployed e-learning as an alternative to the brick and mortar education. Students cannot say we have stopped learning because there is a pandemic. That will defeat the very foundation and basis of their education. We teach students to be resilient and innovative and this is the time for them to exhibit that. We cannot and should not curtail tertiary education in Ghana. It is in the interest of students that education continues.
Suggestions to the Ministry of Education, NTCE and NAB
Let us all admit that COVID-19 has exposed some weaknesses in our tertiary educational regulations. In the past, budgetary allocations to Universities, and indeed expenditure of Universities were geared towards providing adequate physical infrastructure with less on building formidable Information Technology systems that can aid full e-learning deployment.
The narrative ought to change. Therefore, the NCTE and NAB should require that every university in the medium to long term invest in ultra-modern and highly powered multimedia systems to facilitate video conferencing and also serve as the catalyst for e-learning. That system will help facilitate both synchronous and asynchronous teaching and learning. This should also be complemented with adequate training of facilitators, administrators and other support staff. Other countries in Africa like South Africa have done it, and we can do it as well.
We cannot cut ourselves from what the world is doing, we need to observe and use technology in teaching and learning. E-learning has come to stay and it ought to be a requirement that at any semester, one of the courses a student must take must be fully carried out online. Here, there should not be any human interface, rather, everything from teaching, learning, interaction and examination must be done online. This will help to test our robustness in information technology usage, get rid of the fear of the unknown and help identify all the challenges and progressively resolve them till we get to perfection.
As a teaching and learning option, e-learning has now been caught up in the quality assurance agenda. As already mentioned, there is no strict online university. The so-called Open University system is more of on-site face to face tuition with limited meetings. What we do not have is a full-fledged and properly accredited online university where all aspects of teaching and learning are carried out online. Indeed, the conservatisms and apprehension within the regulation of tertiary education have stifled the growth of online universities.
There appears to be an overt and covert disrespect for degrees obtained online even when there is clear indication that the universities that offered those degrees are properly accredited by the relevant bodies in their home country. But these factors stem from the fact that we have not been bold enough to develop policies to ensure quality in the virtual space.
It is obvious that, the cost of running the traditional "brick and mortar" form of learning has led to the struggles of the distance learning mode of tertiary education. With the high cost in running physical spaces and the reluctance of students to travel long distances to converge at various centres due to risks and other discomforts, the borderless advantage that online learning brings must be pursued and upheld. It is essential to explore this option with much boldness. Regulators have to be bold to embrace the virtual classroom approach.
The fear by many in this part of the world is how to ensure quality in a virtual learning environment. The regulators need to start developing quality guidelines and policies for full online accreditation of universities and programmes. We can eradicate our fear and apprehension for reduction in quality by actually ensuring strict quality standards and compliance of same. Problems of this nature present us with an opportunity to be innovative rather than being overly -skeptical of such deployment options.
There is nothing new under the sun. There are a number of national and international bodies and organizations that have developed principles, guidelines and benchmarks for quality assurance and the use of technologies to support e-learning. The Institute for Higher Education Policy in the United States of America explains a number of benchmarks that are argued as essential to ensuring quality excellence in Internet-based distance learning. Similarly, in the United Kingdom, the Quality Assurance Agency (QAA) proposed a code of practice for the assurance of academic quality and standards in the provision of flexible and distributed learning, including e-learning. Indeed, there are Universities that have used e-learning and they have built a wealth of experience that we can tap into.
Conclusion
In conclusion, it must be stated that to all intents and purposes, e-learning as a form of educational delivery has become  prominent in universities all over the world, even in the pre the COVID-19 era, and going forward, it is obvious that e-learning will have be considered as part of mainstream education. We can learn our lessons from the present situation to do better post COVID-19. It is obvious that nations that refuse to accept and use technology and for that matter e-learning cannot survive going forward.
Authors 
The article is authored by Sylvester Hatsu, PhD and Emmanuel S. Asamoah, PhD. Dr Hatsu is a Senior Lecturer Department Computer Science and also Acting Director of ICT at Accra Technical University, Accra. He can be reached via email at shatsu@atu.edu.gh Dr. Asamoah is also a Senior Lecturer and Vice-Dean of the Faculty of Management Studies, University of Professional Studies, Accra. He can be reached via email at emmanuel.asamoah@upsamail.edu.gh