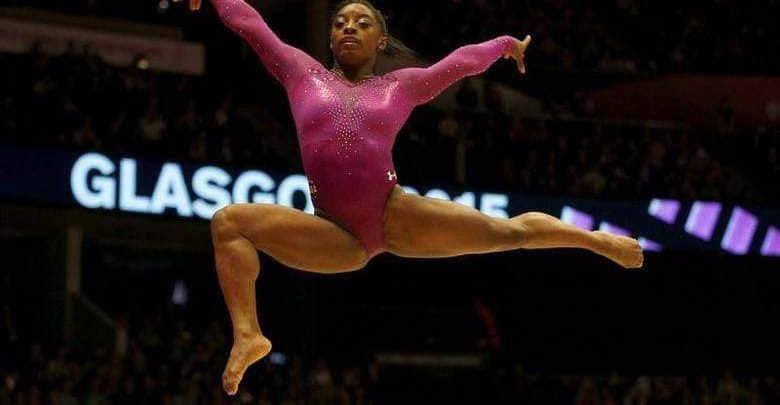 By Dela Ahiawor
The 2015 Artistic Gymnastics World Championships in GLASGOW, Scotland was one of a kind. Indeed, it was fascinating to my heart's content.
1. Fact is, I had a long held fascination for GYMNASTICS and GLASGOW, a world class sporting city, famed for its Victorian and nouveau architecture.
2. It was the largest single-sport event ever hosted in the the U.K. with 594 gymnasts from 87 countries.
3.The event was named 'Sporting Event of the Year' (2015) by British Gymnastics.
4. I watched the GREATEST gymnast of all time, SIMONE ARIANNE BILES (USA) and the superman, KOHEI UCHIMURA (Japan) perform in the FLESH .
Event venue, the SSE HYDRO entertainment arena in Glasgow, Scotland.
5. I picked up a smattering of GLASGOW PLATTER (Scottish language difficult to understand by outsiders). And roamed Glasgow like a real Glaswegian (people from Glasgow).
6. The event venue, The SSE HYDRO is world-class, with world-class reputation. And second busiest venue in the world (2015 ranking).
7. Attendances of close to 80,000 watched the action at Glasgow's SSE HYDRO arena across 10 days of competition.
Dela Ahiawor, at the SSE HYDRO, Glasgow, Scotland.
8. A world wide TV audience of 650million watched the event.
9. The event had a great SUSTAINABILITY STRATEGY ( Legacy programme). This inspired my interest to a large extent in Sustainable Sports or Green Sports and the legacy of MEGA SPORTS.
10. GLASGOW was named the number one city in the world in the (LEGACY CATEGORY ), as a result of its longstanding commitment to increasing participation and creating new opportunities for citizens through sports.
INSIDE the event venue: the SSE HYDRO arena
11. REAL EXOTICA: I was in the thick of the event as an accredited media rep.(journalist). And the ONLY dark skinned journalist around the event campus.
THINGS YOU DIDN'T KNOW:
1.GYMNASTICS is one of the HARDEST sports after: boxing, mixed martial arts.
2. The Federation of International Gymnastics (FIG) is the OLDEST sports organization, created in 1881 in Liege, Belgium.
3. ARTISTIC GYMNASTICS was at the first OLYMPICS (1896) in Athens, Greece.
4. The first Greek gymnasts trained and competed in the NUDE. #artisticgymnastics #Glasgow2015 #worldmedia #gymnastics
www.delreport.com