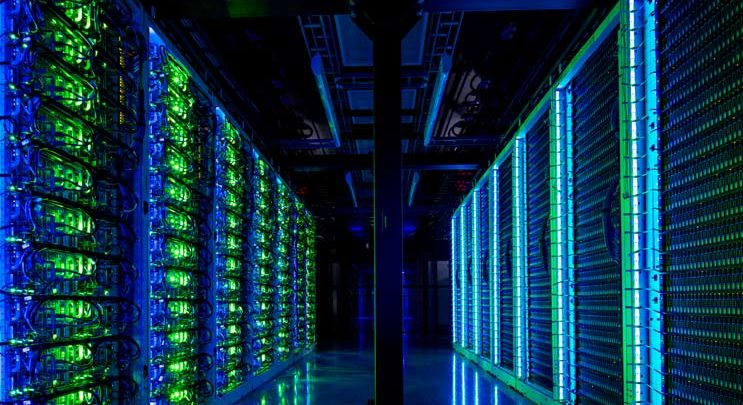 ServerFarm, the innovative data center developer and operator, completed a substantial project to provide vital and highly sustainable additional capacity to the Toronto data center market to help keep customers online in today's unique business challenges.
The project to add 14MW of new critical capacity to ServerFarm's existing Toronto data center included a major construction phase, which was completed during the COVID-19 lockdown. The facility's utility power availability is now over 21MW, bringing much-needed high-quality capacity to the Toronto market. The project was executed with the outstanding support of TD Securities, Israel Discount Bank and others.
ServerFarm wishes to offer its thanks to its teams of staff, partners and suppliers who worked safely, diligently and collaboratively to ensure the facility's new capacity was available for customers as soon as possible.
"Data center capacity in the Toronto area is in tight supply, and our vision to develop new capacity within an existing facility started 10 months ago, long before the global shock of the pandemic," says Avner Papouchado, CEO of ServerFarm. "We're immensely proud of our teams for working so hard to make this capacity available so quickly. That this was achieved while maintaining worker safety despite having to work in lockdown conditions points to their professionalism and our ability to adapt to the rapidly changing conditions wrought by the COVID-19 threat."
ServerFarm's data center customers continued to be served throughout this complex and challenging project, and additional capacity has already been delivered to new customers.
Physical data centers continue to provide critical infrastructure foundations of cloud computing and vital communications. ServerFarm is proud that it continues to take the long view that data center infrastructure must be sustainable and will join the United Nations in celebrating World Environment Day on June 5.
By extending the power capacity of the existing data center building and power infrastructure, the Toronto project delivered significant embodied carbon savings. The reuse of the existing 80,000-square-foot building shell of concrete, steel, metal panel and roofing systems cut embodied carbon by an estimated 75%. When compared to a new data center build, this is an equivalent reduction of over two and a half years of operational carbon for a typical 1MW enterprise IT deployment.
Click here to read more about embodied carbon. To learn more about ServerFarm, visit www.serverfarmllc.com.
About ServerFarm
ServerFarm is a unique IT and data center developer and operator with a pioneering approach to accelerating digital transformation for service providers and enterprises. With InCommand Services, our integrated platform of real estate, data center and IT management solutions, we maximize our customers' infrastructure efficiencies, providing them with end-to-end visibility and control over their IT and data center environments. As a result, our customers and their teams gain agility, reliability and efficiencies, allowing them to focus on innovation. For more information, visit www.serverfarmllc.com.