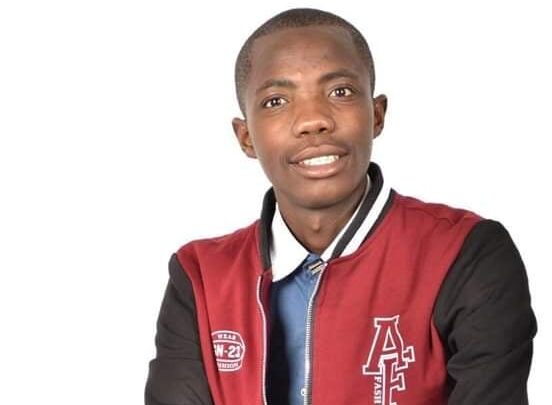 Blutus Mbambi is a Zambian. He was born in a small town called Luanshya. He currently serves as president of the Environmental Society at the Information and Communication University – Zambia, where he is perusing Bachelor of Science in Environmental Management Systems.
He believes that we are on Earth to take care of life and each other. He's passionate about Climate change and environmental issues. Some of his questions are: why is it as it is, and where are we going? "Climate Change plays a central role in every environmental issues, making it a natural focus for me" Blutus words. He is passionate about taking urgent actions to combat climate change in the communities as it affects the way we live; increase in frequency and intensity of extreme weather events such as: droughts, floods and tropical cyclones, aggravated water management problems etc.
The frequency of drought and shorter rainy seasons have increased crop loss and food insecurity. Limited irrigation to adapt to climate change (local communities). Increase in exploration of mukula trees ( ecological species) and land degradation ( deforestation) has increased the level of Green House gases. Lack of robust regulations and policies to enforce humans activities on waste management.
We need required actions to combat climate change and environmental issues. Formulation of laws and regulations to promote green economy and building up capacity. Using schools to address climate change educating students about environmental issues.
Planting trees and grass can prevent massive rain from destroying our land and it prevents the top soil from being wiped away. And education of technology ( applications to track the waste and managing the forest ).
Presenter: I agree with you. Educating student is important in the fight against Climate change. . We all have a role to play as Africans in achieving goal 13 of the sustainable development goals !!
#What
's your view and practical sustainable solutions to this problem as well?
Source: Climate Daily Effects (C.D.F) is a social media platform that share stories and solutions to climate crisis in everyday life. C.D.F is presented to you Friday of every week by LYCA 's Climate Education Coordinator Miss. Kadiatu A. Sheriff. Climate Daily Effects is an initiative of  Liberian  Youth for Climate  Actions (LYCA)
You can share your stories and solutions to us (LYCA ) through these media: Nyanfor7077@gmail.com, lycactions@gmail.com , Whatsapp (+231776882413), Follow us on Facebook @LYCActions
www.delreport.com