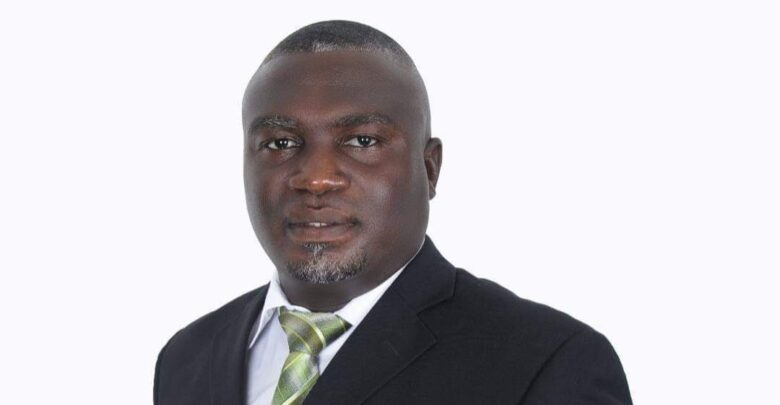 By James K. Attaglo Wilson
Ghanaian journalist and sustainability maven, Mr. Dela Ahiawor have been invited by the Liberian Youth for Climate Actions, LYCA to moderate the "First African Youth Virtual Climate Conference" on "Biodiversity conservation and Climate Change: the role of the African youth post Covid19"
The conference is slated for July 28 to coincide with World Conservation Day 2020: celebrated internationally to increase awareness about the best practices to protect our natural resources.
Date: July 28-29
 Location: Online ZOOM. Time: 12:00pm-3:00pm  (GMT).
The conference is organized by the Liberian Youth for Climate Actions, LYCA in partnership with Earth Day Network, Youth Go Green, Eco-Brixs and delreport.com.
The conference seeks to bring youth climate champions from all over Africa to share and exchange ideas on biodiversity conservation and climate change.
Meet Our Distinguished Panelists:
*Desmond Alugnoa, Ghana – Desmond Alugnoa is a youth empowerment advocate with focus on community development, environmental conservation and climate adaptation. His work started in 2012 and has helped build the capacities of youth both in cities and in rural communities of Ghana to take meaningful actions at different levels for the environment. Identifying environmental challenges as an opportunity to create decent jobs, Desmond co-founded the Green Africa Youth Organization (GAYO) in 2014 which is dedicated to providing solutions to pressing environmental issues through research and developing businesses out of environmental challenges. Desmond's work uses rural innovation to raise young entrepreneurs in rural communities and to limit the threats of climate change on clean water, forest cover and food security by restoring landscapes.
*Prisca Daka, Zimbabwe – She serves as the Chapter Coordinator of the Zimbabwe Youth Biodiversity Network (ZYBN). She has a keen interest in biodiversity & wildlife policy, protecting species through the law generally, as well as through lobbying & much broader advocacy.
*Edwin Muhumuza, Uganda- He is the senior officer for the Green Jobs programme at the Ministry of Gender, Labour and Social Development( Uganda), founder and CEO Youth Go Green Africa. Edwin is also African Region coordinator for the International Youth Climate Movement in Africa, country coordinator for the Commonwealth Youth Climate Change Network and Youth Representative of Uganda to the United Nations and a global Climate Change activist with passion and special interest in Sustainable Development Goals(SDGs).
*Derrick E. Mugisha, Uganda- He is the national coordinator Uganda Youth Biodiversity Network. Country coordinator, Earth Day Network. He has engaged in projects locally and internationally to accelerate climate and Biodiversity actions, advancing policies and sustainable development goals.
*Kitagenda Sinan, Uganda–  is a passionate wildlife biologist, writivist and a climate-change activist with Eco-Brixs, an NGO that is recycling upto 30 tonnes of plastic a month and employing over 25,000 locals in Masaka-Uganda. Sinan is currently advocating for government and multinational-companies' intervention into the plastic-pollution-crisis in Uganda. He has presented on international and national forums. He was a champion of environmental campaigns of Makerere University's Guild Council in 2019 which directly empowered over 300 students through several activities motivating them to come up with, and own practical resolutions to ensure greener safe campuses, solving hazardous waste issues and ideas contributing to climate change mitigation and indirectly about 3,650 people on social media platforms.
He deeply desires to use his skills to advocate for civic education and youth-capacity building on environmental conservation and climate-change mitigation. He will be graduating with a Bachelors degree in Conservation Biology in 2021 at the Africa's premier University.
*Teddy P. Taylor, Liberia– is an experience climate activist. He was selected as a member of the Liberian Government delegation to the Paris Climate Change conference also refer to as the Twenty first conference of the parties( COP21)held in Paris, France and the Twenty third and Twenty fifth held in Germany and Spain respectively. With his huge experienced in Climate Activism, he was selected National Focal Point for the Action for Climate Empowerment( ACE)at the Environmental Protection Agency of Liberia.
*Ezekiel Nyanfor, Liberia- (Host) : He is a Climate Activist and Climate entrepreneur. He is very much passionate about protecting Mother Earth by calling for both political and individual actions to be taken. He is the founder and Executive Director of the Liberian Youth for Climate Actions.
*Dela Ahiawor, Ghana (MODERATOR)- Journalist and Sustainability Editor at (delreport.com)
About  Moderator : Dela Ahiawor is a Ghanaian journalist and sustainability maven committed to sustainable business reporting. Particularly keen on promoting green (sustainable ) sports in Ghana and Africa. Content Strategy Lead at Gloved Consult, Editor -in- Chief at (delreport.com) and CEO at (Sustainability Active). He receives press releases and writes/ edits numerous articles from a global network of PR Agencies, green groups, corporates, universities, research orgs., guest writers and journalists on a daily basis. He is well- travelled and have participated in several media events in/outside Ghana. Contact Dela Ahiawor at (deljason3000@yahoo.com).
Conference organizer: The Liberian Youth for Climate Actions, LYCA is a youth based and youth originated non profit organization whose objective is to work with young people and communities in addressing the issues of climate change. Contact: lycactions @gmail.com