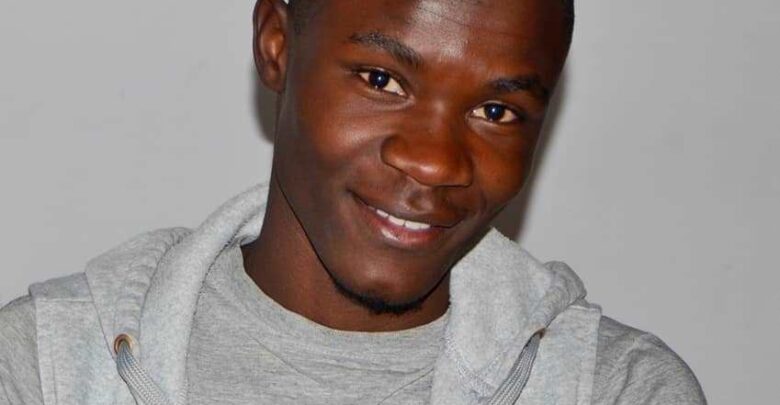 In addition to being a climate change ambassador, Vilio T. Muunda is a 22 years old Environmental Biologist by profession, with an Honor's degree and currently pursuing Masters of Science in conservation biology at the University of Namibia. 
He completed Grade 12 with 55 points in 2015 at Kuisebmund Secondary School at the harbour town of Walvis Bay (Namibia) and continued his studies at the University of Namibia (Windhoek). He has a superbly distinguished academic record (Best student in the department of biological sciences for 2 years), a record that is partly due to his obvious passion for environmental protection and management of natural resources. With an upper-class honours graduation, Vilio earned a full-tuition bursary from the Namibia Chamber of Environment to further his studies in the field of conservation biology.
PASSION
Vilio's love for effective natural resources management and maintenance of environmental stability is evident from his participation and involvement with conservation organizations all over Namibia. He is a firm believer that development can take place while supplementing (and not at the expenses of) socioeconomic growth and environmental integrity.
PROBLEM
With all the socio-ecological issues that are be tiding in Namibia these days, from potential mining along our diverse Benguela Current coastline to the loss of habitats and biodiversity triggered by human activities, our ecological future looks bleak. Environmental clubs (our hope of reshaping the future) at schools are no longer as effective in delivering environmental education to the youth because they (youth) now prefer spending time on social media.
SOLUTION
As such, we created the Namibia Environmental Health and Safety Education Project (NEHSEP) as a tool to help educate educators and the youth about the dangers posed by certain environmental activities as well as how we can adapt the changing climatic conditions. We go about spreading this message through social media and by encouraging the establishment and strengthening of environmental clubs at schools across the country. The youth are the leaders of tomorrow, hence, if they are appropriately sensitized about the current environmental issues, then there is hope that such challenges will be alleviated shortly.
Source: Climate Daily Effects (C.D.F) is a social media platform that share stories and solutions to climate crisis in everyday life. C.D.F is presented to you Friday of every week by LYCA 's Climate Education Coordinator Miss. Kadiatu A. Sheriff. Climate Daily Effects is an initiative of  Liberian  Youth for Climate  Actions (LYCA)
You can share your stories and solutions to us (LYCA ) through these media: Nyanfor7077@gmail.com, lycactions@gmail.com , Whatsapp (+231776882413), Follow us on Facebook @LYCActions
www.delreport.com