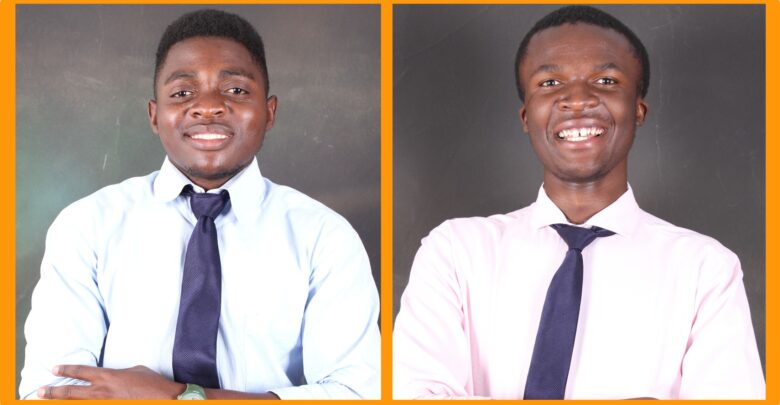 Two Zambian Students: Moses Mupeta and Mambo Wilfred from the Information and Communications University, Zambia have finally won an international award from the institute of scholars under the category student project of the year 2020.
In September this year Moses and Mambo got nominated in the INSC awards where they competed with Professors, Doctors and people with Masters and managed to scope the award through their hardwork  and passion for their innovations.
Lately, Moses and Mambo participated in a number of competitions like the Umoja hack, Emerging leaders program awards, Nasa space apps challenge, Viva Technology Competitions where they couldn't perform very well.
The two students have received criticisms & Insults from their school mates and friends but they never gave up and believed one day they will make it. In 2019 November the two students almost gave up on their innovations after getting one vote for their project at the ideas conventions competition but they never gave up and made all their failures and criticisms as their  strength.
The two students have also dedicated their free time educating the general public in Zambia and Other African countries on cybersecurity and on how they can stay safe in the cyberspace, In order to do this they have formed their own online platform's where they are educating the public on cybersecurity and other programming languages like Java, PHP, HTML, CSS etc for free.
Moses and Mambo believe that achieving a goal is a wildly exhilarating thing and if you are flirting with the idea of giving up, you could be throwing away something wonderful. Always listen to the person inside you, failures are just their to strengthen you and you giving up on your goals it will only mean you are a "coward". If the two gave up on their innovations after losing several times they would have not won this award, Always stay focused and use the little idea you have on programming to come up with an innovation that can contribute something to the tech industry and always know that its never too late nor early to do that. Always remember that criticisms and insults will always be there but never give up and always stay strong.
you can reach to Moses and Mambo on the following contacts
Phone: +260973204432
www.delreport.com