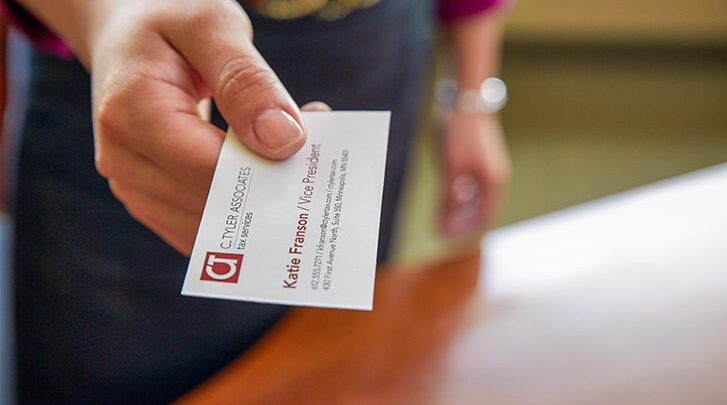 Almost every business process is getting digitized, from appointment setting to complex HR functions. However, there are parts of it that you just can't convert into ones and zeroes, like business cards. This has been a staple for business people since the 17th century.
European traders used lavish, gold cards to impress potential clients and customers while also providing them with important contact information. It was, and still is, a stylish and smooth way to build your business network. There's a reason that business movies, old and new, still feature scenes of people giving out these decorative pieces of cardboard.
Other benefits of having a business card include:
Makes for a great first impression
First impressions matter, not only in social situations but also in business. It only takes a few seconds for a person to form an opinion about you and your business. Apart from your behavior and business practices, the fine details like your outfit and business card can tell clients and customers a lot about you and your company.
If you hand them a ratty piece of paper with your contact details sharpied on it, they might see you as unprofessional. A clean and premium-looking calling card, on the other hand, shows your prospects that you're serious about the way you do business, down to the way you greet your customers and potential business partners.
A chance to market your business
Apart from marketing yourself as an individual, a business card also gives you a chance to spread the word about your business. You can customize this small piece of cardboard with different branding elements like your logo, slogan, and official company colors. You can also use a hot foil stamping device to make your card even more memorable for clients and possible business partners. The possibilities are endless.
A faster and device-free way to provide information
Even though more than five billion people across the globe own smartphones, it's still more efficient and memorable to provide a business card. Your number or social media profile will just fade into all the other contacts in your clients' or investors' phone address books. A business card provides all your contact details in one glance without the need to save them on a smartphone. They can access it at any time and anywhere, too.
Make Your Business Card More Memorable
If you haven't been getting the engagement you expect from the business cards you give, here are ways to improve it:
Provide Complete and Updated Contact Details – Minimalism is the craze, but you shouldn't go overboard with it and just provide a name and number. Make sure you cover all the bases when it comes to contact details, like your address, email address, and website, if you have one. Make sure to print new cards when you change contact details, too. You don't want to miss out on a possible sale or business deal because you gave your clients an invalid number.
Express Your Brand – By now, your business should have consistent branding materials, like a logo, a set font, standard colors, and more. You should apply all of these to your business card. This way, when they check out your social media page, website, and other marketing materials, they'll recognize your company immediately.
Align and Group Your Details Properly – If you want your business card to be easy and pleasing to look at and read, you need to align and group your contact information properly. Put your preferred contact details first and at a position that people can immediately see, like the top left of the card or front and center. Let the less important details flow to the bottom or towards the right of the card. It's also helpful to group similar contact details together.; Group internet-related details, like email and website, together. Keep them separate from the group that features your cellphone, landline, and fax number. This makes it easier and faster for clients to find the information they need
You may be in the middle of the digital age, but some practices, like giving out business cards, still haven't gone out of style. This is because it provides a quick way to make a great first impression to the people you want to market your business to. Use these recommendations to improve your business card and you're sure to get the callback you've been waiting for.
www.delreport.com