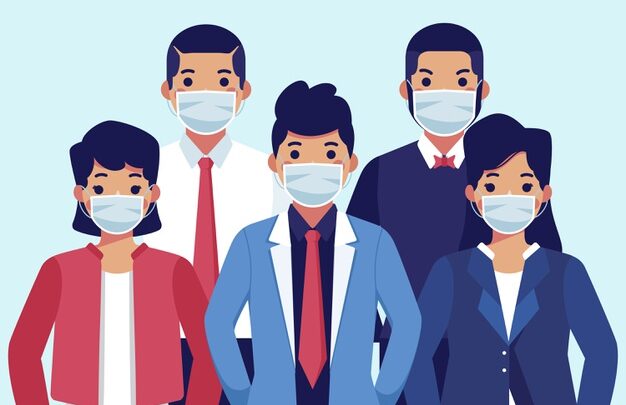 Most of the world was taken aback by COVID-19's enormous impact on their personal and professional lives.
On a personal level, the pandemic changed social conduct – from the way people communicate with their neighbors to how they shop for necessities. On a professional level, employers are required to implement safety measures to keep their colleagues and subordinates safe from the virus.
Business owners are also feeling the impact of COVID-19 as concerns from both personal and professional sides rise. Due to the threat of the virus, many businesses had to shut down or to shift to remote work. You may be in this situation.
Perhaps, you may have been interested in starting one. For instance, you may have already asked about the cost of lawn service franchising or any business venture that you were interested in, but had to pause due to the economic shutdowns and social distancing measures.
Given the new circumstances, many businesses are re-thinking their marketing strategies overnight. Whether you've been in the industry for years or have bravely started a business in the middle of a pandemic, digital marketing is your new friend. More people are shopping online, which means you have to take advantage of digital strategies to gain a competitive edge.
Here are ways you can shift or improve your digital marketing strategy to continue building your brand during COVID-19.
Go Digital
This is a given during this period since, as mentioned above, a majority of customers are shopping online, maybe even more than they're used to. So if you haven't got a website, now is the best time to have one.
If you are in the service business, you can still offer online consultations and offer other digital services to your clients – which will be easier if you have a website. If this is your first website, it's best to have a professional design your platform to make sure it has all the necessary features. If you have the skills and tools to perform a DIY design, apply the best web design practices to improve conversion.
Save Outbound Messages for Critical Communications
Before you send a COVID-19-related email to your entire mailing list, remember: you're messaging customers in an over-messaged platform. Your emails will most likely be buried under other emails or may end up in the spam folder. Instead of facing these communication troubles, use segmentation to get better results.
For example, do you have important information about delivery times or product inventory? Are you canceling an event, service offering or a product rollout? You need to email concerned customers ASAP and make sure they get the message.
Invest in Facebook Ads
Since more people are spending time at home and on their phones, the ROI on the paid ads industries has reached greater heights. This is also one of the best ways to remind people that your business is still alive and that you want to be part of your consumers' new normal.
If you're looking for an affordable and easy-to-use ad platform, go for Facebook Ads. Apart from being an affordable option, it can also help you spread the word about pandemic-related changes to your business or exclusive promotions or discounts.
Thanks to Facebook's detailed market targeting capabilities, you can reach more customers based on location, gender, age, interest, hobbies, profession and marital status.
Finally, advertising messages are most effective when they are repetitive and consistent. Consider adding Facebook retargeting to your COVID-19 digital marketing strategy. With this feature, you can target your ads at customers who've already contacted your brand before.
Having a solid digital marketing strategy secures your business as the world continues to grapple with COVID-19. Gain a head start against your competitors and keep your business afloat by going digital with your marketing.