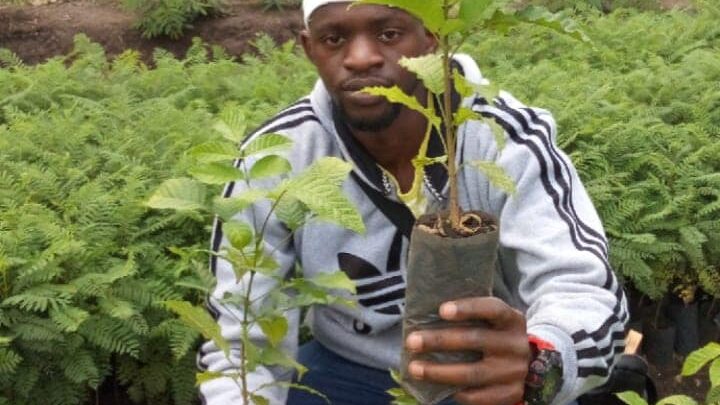 I am PROSPER IRADUKUNDA from Rwanda (East Africa), I am a young environmental activist. I have a Bachelor's degree in Forestry and Nature Conservation from University of Rwanda (2016-2020).  From 2019 to 2020, I coordinated Rwandan University Club for Conservation of Biodiversity- RUCCB, a university club that advocate for and enhance students at the university of Rwanda, secondary schools and community members to take action in sustainable environment and biodiversity conservation (www.rwandaruccb.wordpress.com).
In 2019 I have attended a Global MAB youth Forum in China which had the theme of '' committed to Biodiversity'' . Currently am coordinator and founder of Rwanda MAB Youth Network which raise the awareness of conservation through promoting relationship between man and Biosphere reserves. (Gishwati-Mukura and Volcanoes Biosphere Reserves). https://m.facebook.com/MABYouthRwanda/?tsid=0.9027801473693806&source=result.
I am also Vice President of International Society of Tropical Foresters-ISTF Rwandan Chapter, which has a mission of promoting the sharing of best practices for the effective management, protection, equitable and ecologically sustainable use of tropical forests and natural resources.
PASSION
I am passionate in seeing all people particularly youth being fully aware of what we can do to save our planet (reducing carbon emission, forest landscape restoration for the carbon sink). Doing whatever I can for all people to be sensitive of rational use of resources for the sake of the next coming generations.
PROBLEM
Climate change is the vivid problem that people see and get affected of but the BIG Problem behind everything is our understanding. To date people still do not understand why we should mitigate climate change that worsen their knowledge in adapting to that change.
SOLUTION
Let us change our mind not the climate. This should start in our families, which are the simplest unit of the society. Currently knowledge about climate change is taught only at school.There should be a clear and well defined communication model among neighbors on what to be done to mitigate climate change. In addition, the knowledge dissemination about climate change should be enhanced among the youth who are mostly exposed on its future effects.
Contact me via:
E_mail: iraduprosper@gmail.com
Facebook: Iradukunda Chacal Prosper
WhatsApp: +250 782 893 396
Source: Climate Daily Effects (C.D.F) is a social media platform that share stories and solutions to climate crisis in everyday life. C.D.F is presented to you Friday of every week by LYCA 's Climate Education Coordinator Miss. Kadiatu A. Sheriff. Climate Daily Effects is an initiative of  Liberian  Youth for Climate  Actions (LYCA)
You can share your stories and solutions to us (LYCA ) through these media: Nyanfor7077@gmail.com, lycactions@gmail.com , Whatsapp (+231776882413), Follow us on Facebook @LYCActions
www.delreport.com