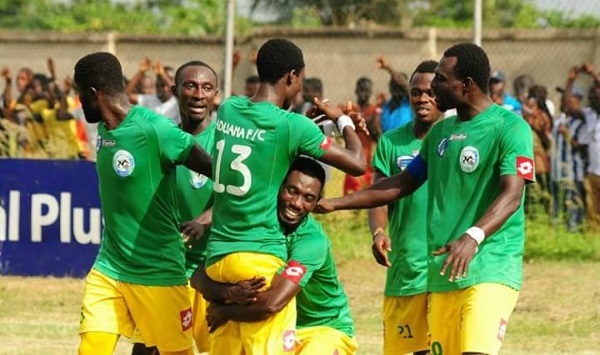 Aduana Stars have petitioned the country's football governing body to adjust the Ghana Premier League fixture to aid in their CAF Champions League campaign.
The Fire Boys are preparing to face Algerian side ES Setif on March 7 in the final qualifying round and if they advance to the Group stage of the competition, they will be playing in the Champions League alongside the Ghana Premier League.
"We are aware of the intensity of playing in the Premier League and the Champions League this season so we have written to the GFA to have our fixtures adjusted to help in our continental campaign," Albert Commey told Graphic Sports.
"It will be great to have our matches played on Fridays so we can prepare adequately and have enough rest for the Champions League games once the league kicks off," he said.
Many Ghanaian clubs that had competed domestically and continentally have failed to live up to expectations due to fatigue.
Mr Commey, however, admitted that it would be a tough campaign for Aduana Stars due to the intensity in playing in both competitions but was hopeful that his team could cope with the pressure.
When asked whether they had the depth to meet the demands of both the Premier League and Champions League, he said his outfit was ready to rotate their squad enough to prevent fatigue and injuries in their matches.
"It will be a tough season for us, especially when we are competing in the League and Champions League but I believe we have the squad to cope with such pressure.
"We are looking forward to rotating the squad enough to ensure we don't witness a lot of fatigue and injuries which will affect our campaign," he concluded.
Football Ghana