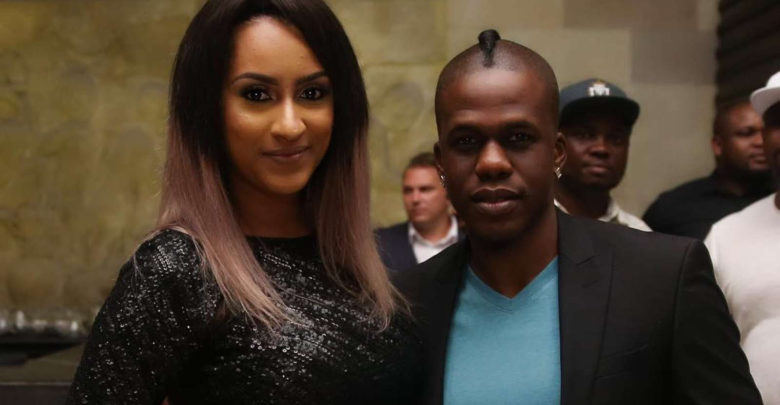 It all started with a harmless picture of himself on Instagram, with a charming smile and even less harmless caption "I think I look better when I smile" but what the Nigerian singer, Iceberg Slim, ex boyfriend of Ghanaian screen goddess, Juliet Ibrahim didn't know was in harm's way was the way he was dressed when taking the selfie he posted.
He was clad only in singlet and towel wrapped around his waist. Harmless, you would say, but not when his eggplant formed a monstrous image gaping out of the towel.
The clearly visible monstrous egg plant was so huge, Tiwa Savage's estranged husband, Tee Billz, couldn't help but exclaimed, " Nigga, looks like you need a surgery." In a matter of an hour more than seven thousand comments had flooded in, and there was only one prisoner caught in the web of mischief and taunts that accompanied them – Juliet Ibrahim! " I have a new found respect for Juliet.
She dey chop mature something . I keep coming back here," says one @heavenly_blessing. "@julietibrahim na this kind meat you dey enjoy, no wonder u nor gree leave. Your womb sef fit don shift for no reason," so says a comment from @freedomnation77.
" See anaconda below that towel, ah no wonder Juliet insists on private relationship. Can't share you with the small girls with mighty God," @mynrichie observed.
One certain Ghanaian girl @lilyowusu had a different perspective of what the picture entails and she expressed her mind as thus, " No wonder some of our girls can't get enough of the Nigerian guys… your tail long and rough… Almighty Slim," she wrote.
However, it is still unclear whether Juliet Ibrahim and Iceberg Slim are still dating after Juliet pulled off all Slim's pictures from her Instagram page, sparking break up rumours.
But on the singer's birthday recently, the actress was one of those that sent messages, probably, showing they still have something for each other. But most of the Ghanian's recent tweets haven't helped matters and most could be interpreted that the lovebirds aren't having a swell time, if indeed they are still together.
In some of her tweets she said if you take away sex from most relationships, most men aren't worth anything. And in another, she said she was going celibate until a real king comes asking for her hand.
Whatever prompted the Lebanese-Ghanaian mulatto beauty to tweet as such is shrouded in secrecy but the possibility of Slim being in the equation can't be waved aside.
And many comments taunted the singer to that effect. " Now, I understand why Juliet said, "take away sex from a relationship,most men are worth nothing," says a comment. Another fan accused the singer of having cheated on the actress severally.
www.vanguardngr.com