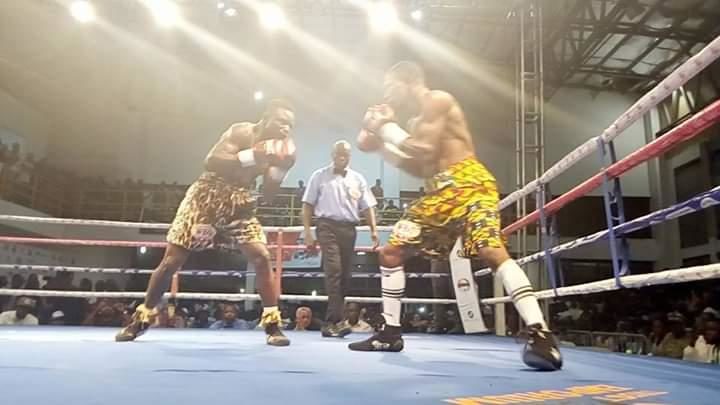 E&J Promotions has rendered an apology for the unfortunate scenes that marred and disrupted their 'Ultimate Expose 2' WBO Africa title fight between Isaac Sackey and Wasihu Mohammed last Saturday and will hold a press conference on Thursday, October 18, 2018 at Alisa Hotel in Accra to address the issues.
Meanwhile, Samir Captan, the supervisor of the bout and President of WBO Africa has also condemned the incidents, stating that there would be a price to pay by the Sackey camp.
"Akai Nettey, Sackey's trainer, will be punished and all those involved will be punished," he hinted.
Quoting copiously from Section 2 of the Association of Boxing Commission's uniform rules of boxing, which states that the referee is the 'sole arbiter of a bout and is the only individual authorised to stop a contest', Mr Captan noted that the decision was the referee's prerogative.
"If they disagree with that, we have a channel [to direct their grievances] and that decision could be overturned," he explained.
He maintained that Section 5 of the Accidental Foul rule, which gives the referee the power to stop a fight and disqualify a boxer for unsportsmanlike conduct, should be adhered to.
The veteran boxing promoter seized the opportunity to apologise to boxing fans for last Saturday's incident and gave an assurance that WBO Africa would take the necessary action to forestall a recurrence in future.
He tasked promoters of championship fights to ensure that adequate security was put in place to ensure that such lawlessness was not repeated in future.
By Sammy Heywood Okine