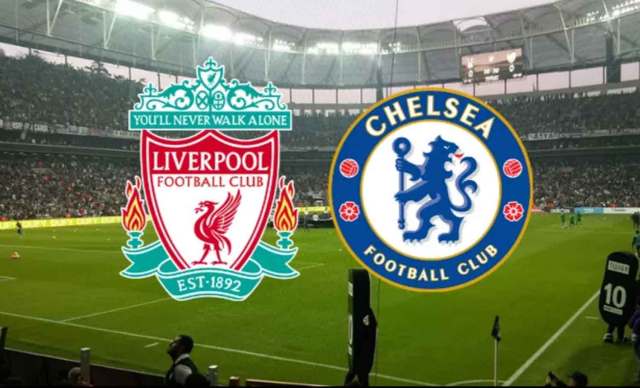 Chelsea have one empty place in their trophy cabinet, awaiting a UEFA Super Cup. However optimistic we try to be, the reality of the challenge Liverpool presents is against the Blues.
Like the proper Champions League team they once again are, Chelsea are playing a midweek game on Wednesday. They travelled all the way to Istanbul to face a team from (comparatively) just down the road. Here are our predictions for how this will go.
Olaoluwa Nwobodo: Liverpool 1 – 2 Chelsea. Chelsea will learn from their mistakes in the Super Cup. The odds are stacked against the Blues, and that's why they're going to come out on top. Liverpool to dominate the first half, Chelsea the second. First half to end 0-0. Mohamed Salah scores in the 56′, Christian Pulisic equalises in the 72′, Mateo Kovacic with the winner in the 76′.
Hugo Amaya: 0 – 1. Frank Lampard learned his lesson and knows that his team will have a hard time breaking down defenses this season. So this time around he will set out to defend and play on the counter. Chelsea will struggle most of the match to keep up with Liverpool's attack. But one goal in the second half will get the job done for the Blues.
Abhishek Pancholi: 1 – 2. The Champions League winners will underestimate the Europa League winners, and some casual play near their own box will allow Tammy Abraham to win the ball back. He will roll it into the path of Mason Mount who will beat Liverpool's second choice goalkeeper, Adrian, with a low drive into the corner. That will spur the Reds into action and after a sustained bombardment on Kepa Arrizabalaga's goal, Mohamed Salah will tap one in after Chelsea fail to clear a routine corner.
In the second half, Chelsea will batten down the hatches, defend for their lives and take the game to the 85′ still with a chance.
And that chance will arrive, courtesy of a howler from Adrian, demonstrating why West Ham United let him go for free. The Spanish goalkeeper will spill a powerful drive from Mateo Kovacic into the path of Olivier Giroud, who will win the game for Chelsea with his first touch of the ball since coming on for Abraham in the 70′.
Nate Hofmann: 3 – 1. It might be the recency bias talking, but it's hard to see Chelsea showing any signs of improvement when they've hardly had time to recover, let alone train, after Sunday's shellacking.
Ignoring the talent gap between Chelsea and Liverpool, which is considerable, there's just the basic math that Liverpool played on Friday and Chelsea played Sunday. Two extra days of recovery matters a lot when players haven't quite reached peak match fitness and are already staring down the barrel at a midweek fixture.
Thanks to the television scheduling gods, Chelsea got the short end of the stick here. It's probably wishful thinking, but hopefully the match is played at preseason pace. If Liverpool bring even their B+ game, Chelsea are in trouble.
Kevin Peacock: 0 – 2. Super Frank. Super Cup. There's only one winner here. While SFL is in charge I'll not predict a defeat. At some point I know it will all come good.
An over-confident Liverpool will flatter Chelsea's defence as they miss a host of chances. Cup king Olivier Giroud starts by grabbing the first goal. With Liverpool firing blanks, Tambraham of course comes off the bench to seal the win.
Gabe Henderson: 3 – 1. Unfortunately, with the short recovery time, injured starters, talent gap, etc., I don't see Chelsea winning this one. Liverpool are too strong, Chelsea is too flimsy at the back without the safety blanket that is N'Golo Kante. Chelsea will grab the season's first meaningful goal, but in a disappointing match as the clinical abilities of the Liverpool forwards haunt us once again.
Scott Brant: 2 – 3. Chelsea manage to hold off Liverpool for the better part of 35 minutes. Then all hell breaks loose. It's going to take a good defensive performance to keep Liverpool to two, and a better offensive performance to outscore them.
My hopes are Michy Batshuayi and Christian Pulisic create some magic and net a few.
theprideoflondon.com