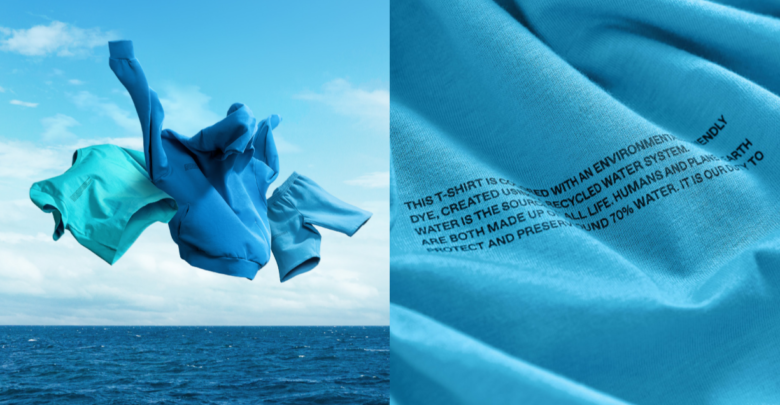 PANGAIA Ocean Collection
In honor of World Oceans Day (8th June) PANGAIA launches a collection of products inspired by our big blue. This includes the Hoodies, Track Pants, T-shirt (Organic Cotton T-shirt, Crop T-shirt, Long Sleeve Crop t-shirt), Sweatshirt, Short Shorts and Long Shorts.
The colors are inspired by the natural hues found in the world's 3 largest bodies of water: The Pacific, Atlantic and Indian Oceans. The Pacific Ocean is the largest in the world and the Atlantic is the second largest. The Indian Ocean is the third largest ocean and is the warmest in the world.
Water is the source of all life. Humans and planet Earth are both made up of around 70% water. It is our duty to protect and preserve it, in the same way that it sustains us and all living things on this planet.
Product
Styles: Organic Cotton Hoodie, Track Pants and T-shirt (Organic Cotton T-shirt, Crop T-shirt, Long Sleeve Crop T-shirt ), Sweatshirt, Short and Long shorts.
Colors: Pacific Ocean, Atlantic Ocean and Indian Ocean.
Dyes: Environmentally Friendly Dyes.
Organic Cotton
PANGAIA uses 100% GOTS Certified organic cotton which is a chemical-free and non-irritant fabric. Grown without the use of harmful pesticides and fertilizers, it is suitable for all types of skin, especially those with sensitive skin. PANGAIA has taken precautions to ensure it is completely safe, free from toxic colors, fragrances, bleaches and other harmful products.
Environmentally Friendly Dyes
The vibrant colors of the Ocean Collection were created using Environmentally Friendly Dyes and a recycled water system. The method uses a dyeing process with low water consumption and treatment of textile effluents, aiming to reuse water during the washing processes. This is a more sustainable and environmentally-friendly process which reduces the toxic impact on the planet.
Fit
Gender-neutral sizing
Designed for a relaxed fit
Mid-weight, soft fabric
Technologies – Product information
45% recycled cotton and 55% organic cotton
GOTS Certified Organic Cotton
Environmentally Friendly Dyes
Made in Portugal
Price
Organic Cotton T-shirt – $95
Organic Cotton Crop T-shirt – $85
Organic Cotton Long Sleeve Crop T-shirt – $100
Organic Cotton Hoodie – $190
Organic Cotton Track Pants – $150
Organic Cotton Sweatshirt – $160
Organic Cotton Short Shorts – $100
Organic Cotton Long Shorts – $110