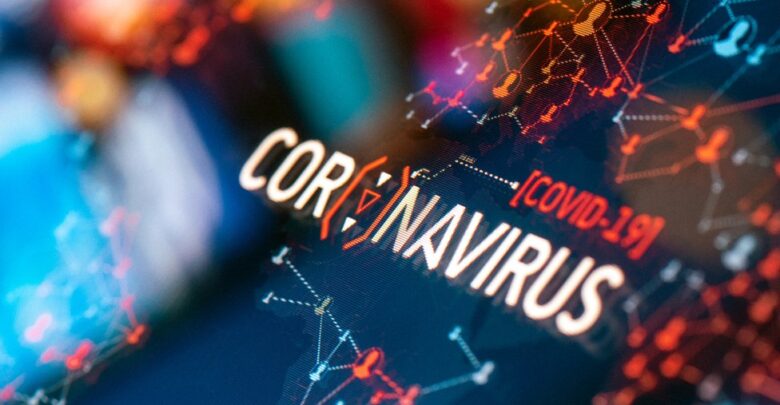 COVID-19 forced the world to shut down to keep the virus from spreading and reshaped the economy. Some industries are doing better than ever before, while some are struggling to stay alive. We'll take a look at industries both positively and negatively affected by Coronavirus and the other factors at play in their current conditions.
Thriving industries
Parcel delivery and logistics. With people worldwide being discouraged from leaving their homes unless necessary, many have turned to buy products – both essential and otherwise – online. The e-commerce industry is thriving, while brick-and-mortar stores are struggling. Brick-and-mortar establishments have had to shift their services online to meet these changing demands. Small businesses have also been on the rise since many of them operate almost exclusively on online platforms anyway. Road spreading services have paved the way – pun intended – for faster and more widespread deliveries.
Gardening and landscaping. The prolonged period of isolation has limited our choices of daily activities. It has also caused depression and anxiety in many people, prompting them to seek refuge in certain coping mechanisms. One such coping mechanism is gardening. It is a form of outdoor exercise and provides us with vitamin D, endorphins, and regulates our circadian rhythms. It also serves the more immediate purpose of making one's home environment more visually appealing, and it's scientifically proven that our physical environment affects our wellbeing.
Baking supplies. Flour, yeast, and other baking ingredients and supplies have seen a tremendous increase in sales during the lockdown. Baking-related searches on Google have also increased. Baking is another coping mechanism for these anxiety-inducing times because it's a form of mindfulness. It requires one to be present and aware but focused on the task at hand instead of on their anxieties. Many have also turned this new hobby into a small business opportunity during the pandemic. This is because many have been unemployed or making less money than they used to due to the state of the economy.
Struggling industries
Travel and tourism. Many countries, cities, and states closed off their borders to minimize the spread of the virus. What doesn't help the airline industry, in particular, are speculations concerning the safety and cleanliness of airplane air. Airlines and airports have done their best to ensure safety and cleanliness through HEPA filters and advanced screening methods.
But even these methods are not entirely foolproof. While HEPA filters completely change out cabin air every three minutes, it doesn't make the air completely virus-free. As for screening methods, research has shown that, unfortunately, about 40 percent of COVID-infected individuals are asymptomatic.
Arts and cultural centers. The arts have been one of the most heavily affected industries during the pandemic. Before the Coronavirus, arts and cultural experiences relied almost exclusively on the now prohibited public spaces such as museums and theaters that were visited by flocks of people. With the closures of such spaces worldwide, those working in these industries have either had to turn to completely different lines of work to make ends meet or find a way to virtualize their showcases.
It certainly isn't ideal, but some of their efforts are paying off. London's Old Vic Theatre, a non-profit theatre that struggled financially when the pandemic forced it to postpone performances, started to live stream productions from its empty auditorium. Its executives have chosen a series of plays and musicals that require a minimum amount of actors present. Each production is blocked and choreographed such that performers maintain a six-foot distance apart from each other at all times.
Charities. With unemployment rates at an all-time high due, charities have seen an overwhelming increase in demand for their services. But this sector itself is also burdened with its share of furloughs and budget cuts. Part of this has to do with many fundraising events being mass gatherings, such as galas and auctions. Even with efforts to virtualize these events, many nonprofit organizations still say they may not survive the next few years.
The prolonged period of isolation has left no industry untouched. Some have done better than ever, while others may not survive the pandemic.
www.delreport.com