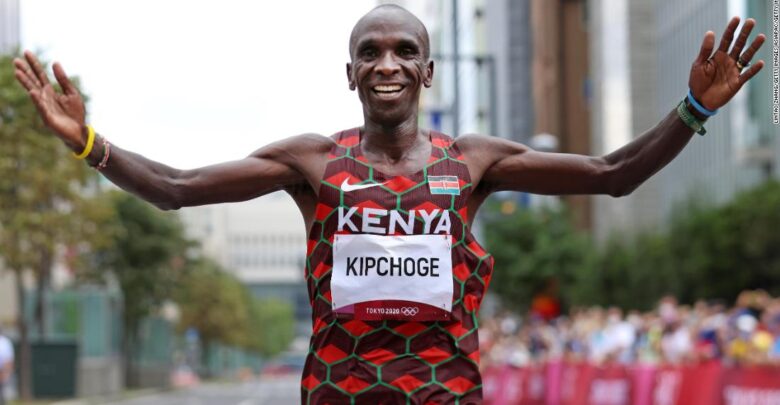 By Dela Ahiawor
Theme: Green Sports
Athletics Kenya has become the first national athletics federation to join World Athletics (formerly IAAF) as a signatory of the UN Sports for Climate Action Framework.
This is consequent on recent calls on African Sports Governing Bodies to take proactive steps to prioritize joining the UN Sports for Climate Action Framework.
The announcement was also hot on the heels of the release of the latest Intergovernmental Panel on Climate Change (IPCC) report on August 9, described as "code red for humanity" by the United Nations General Secretary, Antonio Guterres.
So far, just a handful of sports organizations in Africa have signed up as participants of the initiative.They are: Botswana's Palapye All Stars Football Club, Kick4life in Lesotho, Whizzkids United Football Club in South Africa, Rivergrass United FC in Botswana, Burundi Rugby League-Rugby A XIII, Cabo Verde Olympic Committee, Botwana National Olympic committee (BNOC) and Athletics Kenya. More than two and a half years after it was unveiled in December 2018, the UN Sports for Climate Action Framework has garnered 256 signatories across the globe at the time of publishing this article. Kenya Athletics being the latest signatory to affirm its commitment to:
The Five (5) Principles of the UN Sports for Climate Action Framework
Undertake systematic efforts to promote greater environmental responsibility.
Reduce overall climate impact.
Educate for Climate.
Promote sustainable and responsible consumption.
Advocate for Climate.
By signing the declaration sporting organizations support the goals of the Paris Agreement in reducing the global temperature rise to 1.5 Degree Celsius above pre-order industrial levels.
Athletics Kenya President, Jackson Tuwei in a press release on August 19, from World Athletics said: "The IPCC report last week served as a vivid reminder of what is at stake. We are already seeing the devastating impact of climate change in Kenya and elsewhere in Africa. We all have an important role to play and the time to start doing our part is now." "Kenya, which is currently hosting the World Athletics U20 Championships in Nairobi, and other parts of northeast Africa can expect to see surface temperatures rising at a rate higher than the global average, according to the report, more marine heatwaves and a higher than average rise in sea levels."

Lindita Xhaferi-Salihu, Sports for Climate Action head honcho at UN Climate Change added that: "The home of countless athletic champions and legends commits to doing their part on climate and to using their platform to advocate for a safe future from climate change. We welcome Kenya Athletics to UN Sports for Climate Action and we hope that through their athletes they will continue to inspire masses to demonstrate speed, commitment and natural power in the race against climate change."
To mark the signing of the UN Sports for Climate Action Initiative on August 19, World Athletics President, Sebastian Coe handed over a relay baton made of recycled aluminum to Jackson Tuwei. He said: "We as leaders in sport, must act now. We must use the influence that we have to advocate for a more sustainable future. So I'm especially proud that President Tuwei and Athletics Kenya, traditionally one of our most successful member federations, have also committed to the principles outlined in the Framework."
The latest Intergovernmental Panel on Climate Change (IPCC) Report underscores the urgency of taking global action to curb climate change and deal with its adverse impacts. The report, released on 9 August 2021, warns that without immediate, rapid and large-scale reductions in carbon emissions, it will be impossible to limit warming close to 1.5°C or even 2°C
The Sports for Climate Action Framework
The Sports for Climate Action initiative aims to provide sports organizations with a forum where organizations can pursue climate action in a consistent and mutually supportive fashion by learning from each other, disseminating good practices, lessons learned, developing new tools, and collaborating on areas of mutual interest.
The initiative further aims at supporting and guiding sports actors in achieving climate change goals.
The United Nations Framework Convention on Climate Change, UNFCCC's Sports for Climate Action Framework was launched by the global sports community and UN Climate change at the COP24 Conference in Katowise, Poland in December 2018. The initiative seeks to bring sports organizations, fans, athletes, and teams together to raise awareness and action to meet the goals of the Paris Agreement. The initiative further aims to drive emissions reduction in sports operations and tap the popularity and passion of sports to engage millions of fans.
World Athletics, the international governing body for the sport of athletics urges all of its member federations, event organisers and other stake holders to learn more about the UN Sports for Climate Action Framework and commit to its principles. "World Athletics will provide its member federations with any guidance and assistance needed to ensure that our sport is positively contributing to the framework."
Athletics Kenya (AK) is the governing body for the sport of athletics in Kenya. It's a member of World Athletics (formerly IAAF) and the Confederation of African Athletics.
—Dela Ahiawor focuses on sustainability/climate-related journalism and events across the globe—
www.delreport.com