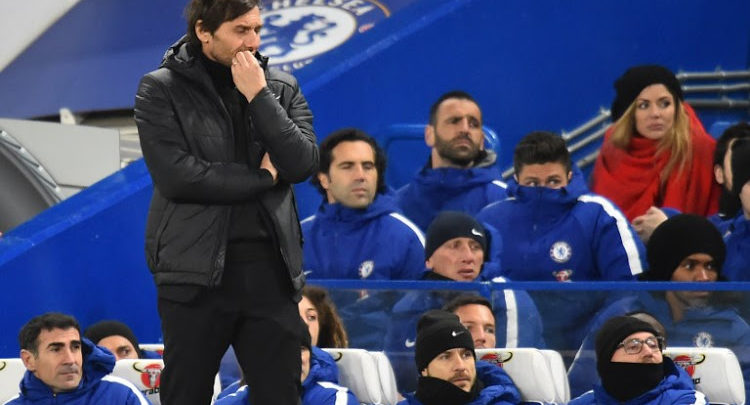 Chelsea coach Antonio Conte said he had a clear conscience over the slump in form of the English champions after a second heavy Premier League defeat in less than a week and promised he would not lose any sleep over the prospect of losing his job.
"Tomorrow is another day," he told reporters after his 10-man side were hammered 4-1 at mid-table Watford on Monday after conceding three late goals.
"I can be Chelsea coach or not. What is the problem? I go to sleep without a problem."
In contrast with his first season in London, when Chelsea cruised to the title, they are 19 points adrift of runaway leaders Manchester City and are one point away from dropping out of the top four Champions League qualifying spots.
At a club which has seen a steady flow of managers come and go since Roman Abramovich took over as owner at Stamford Bridge in 2003, Conte knows his position is increasingly tenuous but he said he was working as hard as he could to turn things around.
The Italian has called on the Chelsea board to end the uncertainty over his future by publicly confirming they trust in his work but votes of confidence are rare at Stamford Bridge.
Conte has repeatedly spoken openly about his frustration that Chelsea failed to match the big signings made by the Manchester clubs, City and United, before the season and he returned to the subject after the Watford defeat.
"I tried to warn everyone about the difficulty of our path in the league and Champions League," said the Italian, whose struggling side face a tough last 16 tie against Barcelona in Europe's top European club competition later this month.
But Conte also accepted some of the blame for the slump in form that saw Chelsea lose 3-0 at home to Bournemouth last week before Monday's loss — the first time they have suffered consecutive defeats by a margin of three goals since 1995.
"I try to continue to work, to improve the different aspects of my players, but today I think our performance was very poor and for sure I have to a take the responsibility because maybe I took the wrong decision for the (starting) 11."
"For sure it is a difficult moment and if we want to find excuses we can find everything – tiredness and injuries. But this is not my way," added the 48-year-old former Italy coach.
"I hope that tonight for once you understand me – I am not worried about my job. I work very hard and I give 120 percent."
Reuters