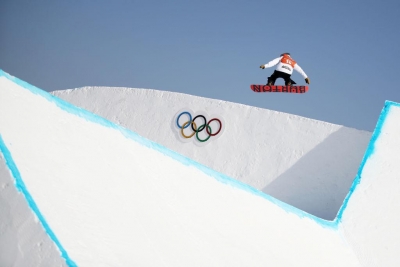 The 23rd Winter Olympic games has now opened in what it is hoped will be one of the most sustainable events in the tournament's history.
The games, taking place in PyeongChang, South Korea, has sustainable thinking at its heart with a goal of becoming the first zero-emissions event in its history.
Not only has it procured 190 megawatts of wind power to meet more than 100 per cent of its energy needs, but all six stadiums have been awarded with 'green-building' certifications. Organisers have ensured that a forest area twice the size of the event has been restored, and the Olympic Park has been built on the site of an old landfill, covering 86,696 square meters.
Speaking at a forum this week, International Olympic Committee member Mario Pescante said this year's games shares the objective of furthering "the peaceful development of humanity"
"Over and beyond the Games themselves, we believe that sport and the sports sector at large are a natural partner when it comes to achieving the UN Sustainable Development Goals. The IOC is committed to continued cooperation with the United Nations and its Member States to make the Sustainable Development Goals (SDGs) a reality, and we are pleased that our efforts are strengthened by several cooperation agreements that have materialised through joint actions at policy level and on the field of play."
To this end, this year's Winter Olympics has been carefully constructed in line with both the SDGs and the Olympic Agenda. The latter comprises of 18 objectives to be achieved by 2020 across five focus areas: infrastructure and natural sites, sourcing and resource management, mobility, workforce and climate.
An index of its performance towards the SDGs is publicly available.
Image Credit: PyeongChang2018