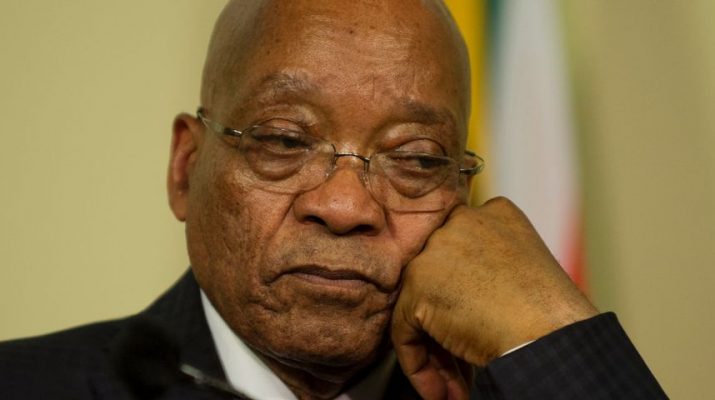 Jacob Zuma resigned as President of South Africa on Wednesday, heeding orders by the ruling African National Congress (ANC) to bring an end to his nine scandal-plagued years in power.
In a 30-minute farewell address to the nation, 75-year-old Zuma said he disagreed with the way the ANC had shoved him towards an early exit after the election of Cyril Ramaphosa as party president in December, but would accept its orders.
"I have therefore come to the decision to resign as president of the republic with immediate effect," Zuma said.
 "Even though I disagree with the decision of the leadership of my organisation, I have always been a disciplined member of the ANC," he said.
The ruling party had said it would vote him out on Thursday.
"No life should be lost in my name. And also the ANC should not be divided in my name," Zuma said.
The ANC, which replaced Zuma as party leader in December with Deputy President Cyril Ramaphosa, ordered him to step down as president on Tuesday. When he failed to resign on Wednesday, it announced that it would back an opposition motion in parliament to force him out.
His resignation ends the career of the former anti-apartheid resistance fighter, 75, who has four wives, a sharp tongue and a decades-long history of entanglement in scandals that polarised Nelson Mandela's "Rainbow Nation".
The rand currency, which has gained ground whenever Zuma has hit political turbulence, soared more than one percent to a 2-1/2 year high of 11.79 against the dollar during the day, as pressure piled on Zuma to resign.
Additional reporting by Olivia Kumwenda-Mtambo, Alex Winning, Tiisetso Motsoeneng, Tanisha Heiberg and James Macharia in Johannesburg and Wendell Roelf in Cape Town; Editing by Peter Graff
Reuters