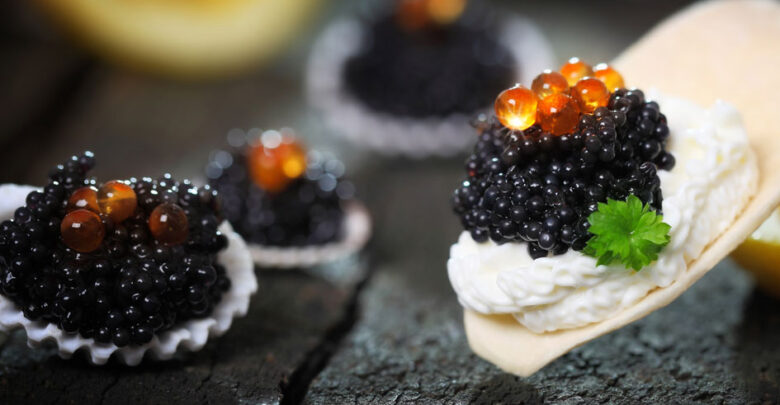 What better way to make a special event even more exclusive, or to bring pure enjoyment to a weekday night than to top it all with some delicious caviar? The esteemed experts of Luxury Lifestyle Awards are sure that Caspian Caviar, this year's winner in the category of The Best Luxury Caviar in the World, will satisfy the demands of any connoisseur. This is the brand that takes taste buds on an exciting gastronomic adventure — the one where caviar is different from fish to fish, from region to region, and from season to season, thus making the ride even more exciting.
Founded back in 2000, Caspian Caviar aimed at supplying the very best quality caviar in Europe, but at accessible prices. Seeing the industry change and evolve, the company managed to find solutions to every challenge, always coming out a winner and maintaining its uncompromised quality standards. When the team first started out on the market, the Caspian Sea was fair game, and the brand's stock was imported from the countries surrounding it. Then the year 2009 brought massive change, namely the export ban on wild sturgeon caviar from the Caspian Sea by CITES (the Convention on International Trade in Endangered Species). Caspian Caviar had to regroup and started sourcing its caviars from carefully selected farms, mainly located in Europe.
In order to uphold its immaculate standards, Caspian Caviar deals directly with a number of selected European producers. However, it regularly blind tastes its range alongside caviars from other producers to ensure that it continues to offer the best caviars available. Its goal is to keep the supply chain as short as possible, and to offer both a full range of classic caviars and the more unusual options. As a result of all this hard work and effort, Caspian Caviar is delivering the best possible quality and value to their cherished customers. All its caviars are farmed, processed and shipped under strict adherence to the CITES rules and regulations.
The brand's caviar choices are numerous, versatile and exquisite. From the most famous beluga, oscietra and sevruga caviars to the fashionable selections for sushi — everyone will find what they are looking for at Caspian Caviar. The experts of Luxury Lifestyle Awards highly recommend taking a look at one of the brand's lavish caviar gift sets. The extensive range suits all tastes and pockets! The Trio Gift Set with three of the most popular caviar choices, a bottle of the top-notch Beluga Vodka, distilled in Russia, free mother of pearl spoons and a caviar bowl, says that true friendship never ends. And the White Caviar & Vodka Gift Set is an excellent way to congratulate someone with an important achievement.
Picking a good and reliable supplier is important for any type of product. When it comes to caviar, the trust matters even more. Caspian Caviar has never let its customers down over the course of two decades. Its caviars and gifts are making important milestones even greater and regular hectic days — tastier. Holding the principles of quality and service above everything, the brand delivers happiness and gastronomic pleasure both in elegant small tins and luxurious big gift sets.
www.delreport.com