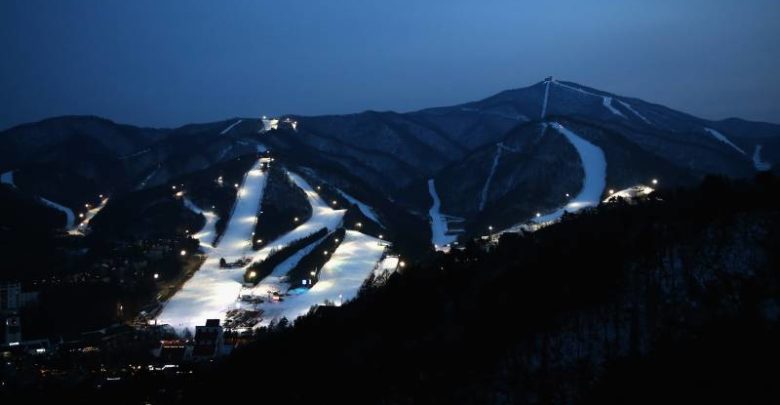 Five 16-year-olds were among 78 starters in the Ladies' Slalom event on Friday at the 2018 Winter Olympic Games, but, among those teenagers, only Madagascar's Mialitiana Clerc made it past the finish line.
Clerc, who is the island nation's sole representative in PyeongChang 2018, expressed satisfaction at meeting the target she had set for herself before the Olympic Games: finishing in the top 50. She did not register any DNF (did not finish) in the two events she participated in, which meant a geat to Clerc.
"I'm down and I finished 47th. I am happy because that was my goal for this Olympics; to finish in the top 50," Clerc said to AIPS at the mixed zone of the Yongpyong Alpine Centre in PyeongChang after her second run.
Due to unfavourable weather conditions, the Ladies' Slalom event had suffered two postponements but that did not deter Clerc as she calmly skied down the hill in a total time of 2 minutes 00.27 seconds.
The day before, Clerc had competed in the Ladies' Giant Slalom alongside fellow African, Simader Sabrina from Kenya. While she finished in 48th position with a time of 2 minutes 39 seconds, Sabrina did not finish.
At PyeongChang 2018, Clerc made history by becoming the first Malagasy woman to take part in a Winter Olympics. Madagascar made its Winter Games debut in 2006 when they were represented by male alpine skier Mathieu Razanakolona.
"When I started [Skiing] I didn't really like it, but now it's my passion. I really like this because there is so much emotion. It's an amazing experience because there is a lot of people from a lot of countries, good competition spirit and the snow here is very good," Clerc said.
"My race that I do every day is not like this. It's not the same atmosphere, there's not the same people. It's a very good experience. I've met lots of people."
Clerc was born in Madagascar but was adopted by French parents when she was a year old. Aged three, she learned skiing in France. Her father, Stephane Clerc, is coaching her at the ongoing Winter Games.
Clerc will be 20 years old when China will host the next Olympic Games in 2022 and she is hoping to improve enough so as to make it to the top ten. It is her desire to win, but at the moment she is more interested in progressing in the sport.
By Chibuogwu Nnadiegbulam, AIPS Young Reporter, Nigeria