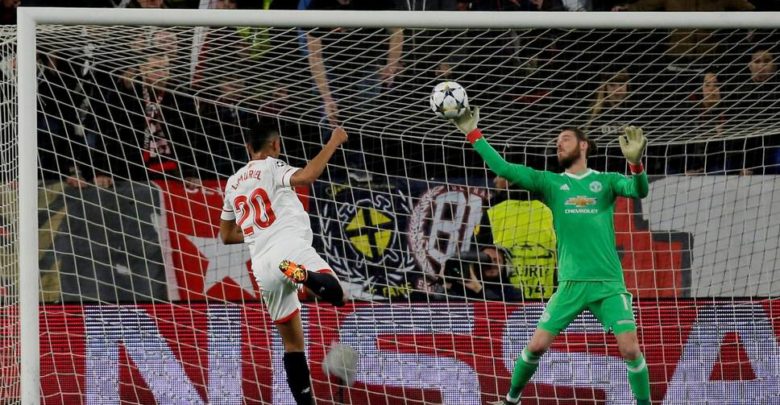 Where would Manchester United be without David De Gea? Struggling to stay in the Champions League, most probably.
With United under heavy pressure from Sevilla late in the first half of their Champions League last-16, first-leg clash in Seville, Jesus Navas' fine cross found Luis Muriel in acres of space in the penalty area.Muirel rose to meet the delivery with a powerful header from seven yards out, but De Gea somehow got a strong right arm up to tip the effort over the bar from point-blank range.
The Sevilla striker could not believe his header had been saved, as he gripped the post in shock before congratulating De Gea for denying him in a welcome show of sportsmanship in an otherwise feisty game.United legends Paul Scholes and Rio Ferdinand – both BT Sport pundits for the night – hailed the keeper at half-time, with Scholes saying: "He's the best around, there's no doubt about that.
"It's a sensational save. He must have saved the team so many points, he's been the player of the season."
 Meanwhile, Ferdinand said: "It was unreal, he's been doing this for a couple years now.
"I celebrated it like it was a goal for Man United. That's saved United."
And there was plenty of praise for the Spanish keeper on Twitter…
ES