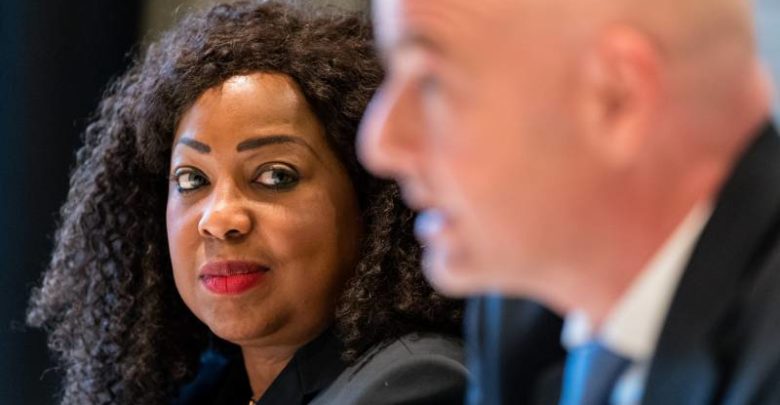 FIFA has moved to sort out the confusion over what supporters of the 2026 World Cup bidding rivals may or may not say or do.
Morocco and United 2026 – a cohosting proposal from the United States with junior partners Canada and Mexico – will know their fate when FIFA Congress stages an open vote in Moscow on June 13.
In the meantime the world federation has confirmed that individual officials are free to express publicly their preference for one or the other.
Concern arose about a perception that FIFA and its president Gianni Infantino had been favouring United 2026 after events in Africa over the past fortnight.
Morocco was barred from taking full promotional advantage of its hosting in Casablanca of the African confederation congress but United bid leader Sunil Gulati and his colleagues then made a formal presentation to delegates of the southern African grouping COSAFA.
Subsequently general secretary Fatma Samoura sought a ruling from ethics committee adviser Michael Llamas QC, the president of the Gibraltar FA.
She has now written to FIFA's 211 member associations to clarify that "presentations at the Congress or at confederation meetings shall be limited to the meetings of the six confederations in the week ahead of the 68th FIFA Congress."
But she continued: "Presentations by bidders will be allowed at meetings of regional associations, groupings of member associations and individual member associations."
Hence the rules did bar Morocco from presenting to CAF Congress but cleared 'regional grouping' COSAFA to hear from United 2026. COSAFA is now formally bound to offer the same opportunity to Morocco.
Individual officials have also been given the green light to express their preferences in public.
Samoura added: "All public statements by football officials in support of one bidder are admissible provided that they meet the underlying principles of ethical behaviour.
"They shall be limited to genuine support for the preferred bidder and contain no statements against the competitive bidder or requests for bloc voting."
By Keir Radnedge, AIPS