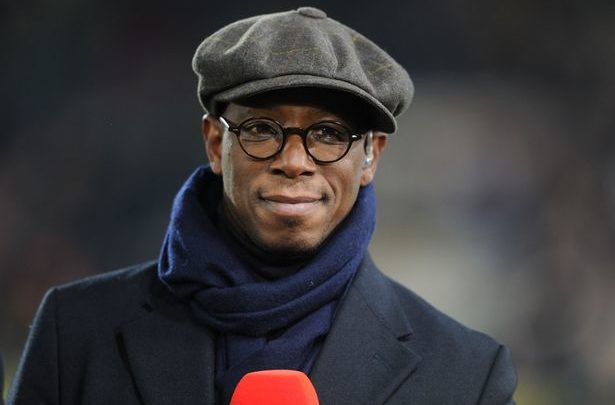 Ian Wright has dismissed the idea that his former manager Arsene Wenger could stay on as manager past the end of the season.
The retired striker spent two successful years under the Frenchman winning the Premier League and the FA Cup.
By the end of his spell with the Gunners he 185 goals in 288 games across all competitions. In 1998 he left for West Ham before moving to Nottingham Forest, Celtic and Burnley before calling time on his playing career.
He remains a fan favourite at the Emirates for his heroics for Arsenal during the Highbury era and is well known for speaking his mind on matters relating to the club and its fortunes in the media.
Speaking on BBC 5Live in the aftermath of Manchester City's comfortable 3-0 win over the North Londoners in the Carabao Cup final, Wright said:
"There are excuses and he is mollycoddling a team. Whether he stays at the end of this season, I could not make a case. I am not sure anyone can. This development of mediocrity has to be arrested.
"Everyone else can start to see that is it getting to a point where Wenger needs to go. The owner has to be here, find out what is happening, how is this working, what are we going to do, how are are we going to get back to where the fans want us to be.
"The fans have been saying it for years but no-one is paying any attention to them. The owner has not done anything and has given Wenger carte blanche to carry on.
"There is no accountability for the players, there is no consequence for their poor performances or their inconsistency so they will carry on what they are doing."Last season, Wenger faced calls to go, including street protests, unrest inside the Emirates and plane banners flown over games, only to sign a new two-year contract to stay on.However, talk is growing that he could go at the end of the current season with a range of top European coaches linked as potential replacements this summer.
Football.london