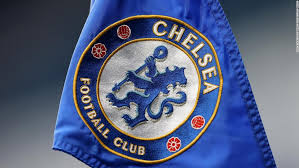 Following the news that Chelsea FC owner Roman Abramovich has put the club up for sale;
Patrick Kinch, Sport Analyst at GlobalData, a leading data and analytics company, offers his view:
"As one of the biggest clubs in world soccer, there are many factors which would make Chelsea a desirable asset for a potential buyer. The club is valued at $3 billion, with this figure owing to the club's location, its position in world soccer with commercial and media revenues more or less maximised through the club's success, and a global fanbase. Moreover, the club owns its biggest asset, its Stamford Bridge stadium, something which can heavily influence the selling price of a club. This means the new owners won't be saddled with tenancy payments, however, this will likely be factored into a higher selling price. For example, the purchase of Crystal Palace in 2010 by the CPFC 2010 consortium was affected by the club not owning its stadium, with the consortium forced to purchase the stadium from administrators, taking the club out of its £1.2 million a year rent agreement with the stadium owner.
"This success however comes at a cost when looking at the club's financial statements. Abramovich has put £1.5 billion into the club since he first bought it in 2003, with £701 million of this coming in the past ten years, meaning Chelsea FC has relied on an owner underwriting its losses more than any other Premier League club. Though Abramovich has stated publicly that he will not ask for the £1.5 billion to be repaid by the club, he is likely to factor this figure into the price of the club, as the new owner will not have to purchase an asset with £1.5 billion debts to its previous owner.
"Abramovich has owned Chelsea for 20 years, however only five of those years have made a pre-tax profit. The club also lost £153 million during the 2020/21 season due to the pandemic. This means that the next owner is likely to have to accept that the purchase of the club will cost them money in the long run. With ten bidders rumoured to be interested from private equity firms and individual investor consortiums, this may be what contributes most to the club's final sale price."