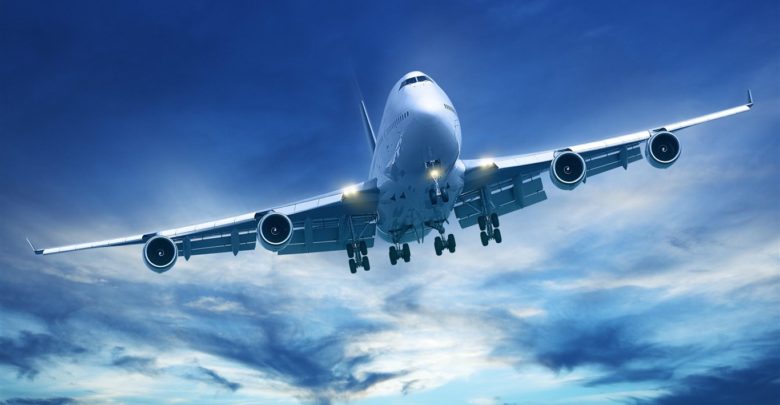 Efforts by African countries to revive defunct national airlines appear ready to bear fruit in 2019 in Zambia, Ghana, and Uganda. Some of the latest attempts, however, involve partnerships with the private sector—in contrast to the public model many believe led to earlier flag carriers' failure.
Both Zambia and Ghana have signed a partnerships agreement with Ethiopian Airlines to jointly relaunch national carriers under public-private ownership schemes. Zambian government investment arm Industrial Development Corporation will own 55 percent of Zambia's proposed airline while Ethiopian Airlines controls the rest. Start-up capital totals $30 million. Zambian minister of transport Brian Mushimba disclosed the new national airline will start operations early this year.
Ghana's national airline, plans for which call for a home base in the capital city Accra, would involve a Ghanaian government-private sector partnership controlling a 51 percent stake while Ethiopian holds 49 percent. The effort follows the demise of Ghana Airways and Ghana International Airlines, the loss of which left the West African economic powerhouse without a national airline.
Ghanaian aviation minister Joseph Kofi Adda and Ethiopian Airlines group CEO Tewolde GebreMariam signed the memorandum of understanding (MoU) to base the carrier in Addis Ababa.
GebreMariam told AIN that the sides would sign the final agreement soon, adding that the new airline would start operating this year. "The Government of Ghana will have a ten percent stake while private investors from Ghana will have a minimum of a 41 percent stake in the joint venture company," he revealed. "Investment firms from other West African countries may invest in the new venture. For instance, ASKY Airline may buy shares." He noted that Ethiopian and the government of Ghana will together look for potential investors. The proposed national airline will operate domestic, regional, and international flights.
Adda said that government will practice caution to avoid repeating past mistakes, adding that it will not take more than 10 percent of the new national carrier. "That is the extent to which government will be involved," he said. "We will have one or two representatives on the board, but the government will not interfere in operations of the new company in terms of policy, strategy, and operations."
While Zambia's and Ghana's efforts decidedly involve private partnerships, Uganda's conspicuously does not, although it hopes to attract private investment in the future. The landlocked east African nation has established Uganda National Airlines Company and placed firm orders for four new Bombardier CRJ900 regional jets and signed a memorandum of understanding covering two Airbus A330-800s.
Uganda Airlines' Ephraim Bagenda had revealed that the carrier would commence operations early this year with flights to some 19 destinations around Africa and add international flights by 2024. The Bombardier CRJ900 would fly to regional destinations in Africa while the A330s would serve long-haul routes such as London and Beijing.
However, officials have since postponed the project's 2019 launch date due to delays in staff recruitment and training. The Civil Aviation Authority of Uganda has yet to issue an AOC because the airline still lacks key personnel including a chief pilot, director of operations, and director of maintenance.
Some airline industry officials recall the demise of many national carriers in Africa in the 1990s and wonder what has changed to suggest the new airlines will succeed this time.
Raphael Kuuchi, IATA vice president for Africa, told AIN that government intervention stood as the major contributing factor that led to the demise of many African national airlines. "Many of the airlines in the 1970s and 1980s were state-owned," he said. "Professionals were not appointed in the management of the airlines. Many of them were not run based on sound business principles. The management was not professional. Business decisions were often made based on political relations, not based on sound economic decisions."

In the 1990s the situation led to poor safety records, resulting in public hesitancy to fly with African airlines and leading to the rise of foreign airlines controlling much of the continent's traffic flow.  "It is a good idea if you want to run an airline but please do not let it run by government," pleaded Kuuchi. "Create an enabling environment and let the private sector drive it."
ainonline.com/aviation